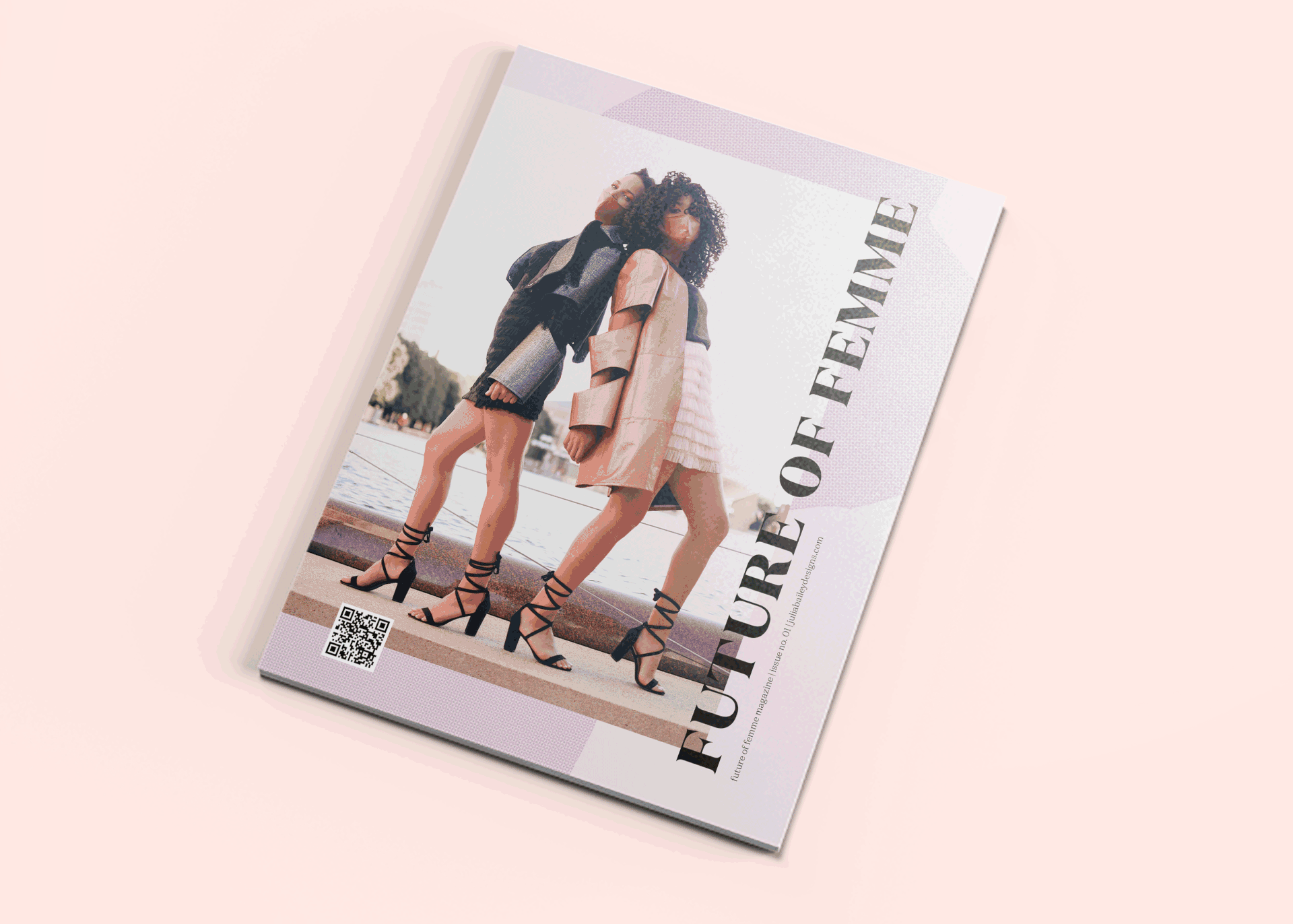 In collaboration with the incredibly talented fashion designer, Julia Bailey, as well as Gabbi Rae Photos and several incredible writers from the Boston area and the United Kingdom, Future of Femme Magazine Issue 1 was born. Inspired by Julia Bailey's Future of Femme Collection, each article centers around a different perspective on female empowerment. Whether it be working in a male-dominated industry, buying sustainably and ethically, the different language that is tied to "girl power" or questioning your empowerment while enduring the end of a relationship, our hope is that you find yourself somewhere between these pages. You find your personal strength, your voice, and you find that someone (even if it is just us) believes in you and that power because we all have it.
We just have to own it. —​​​​​​​Julia Bailey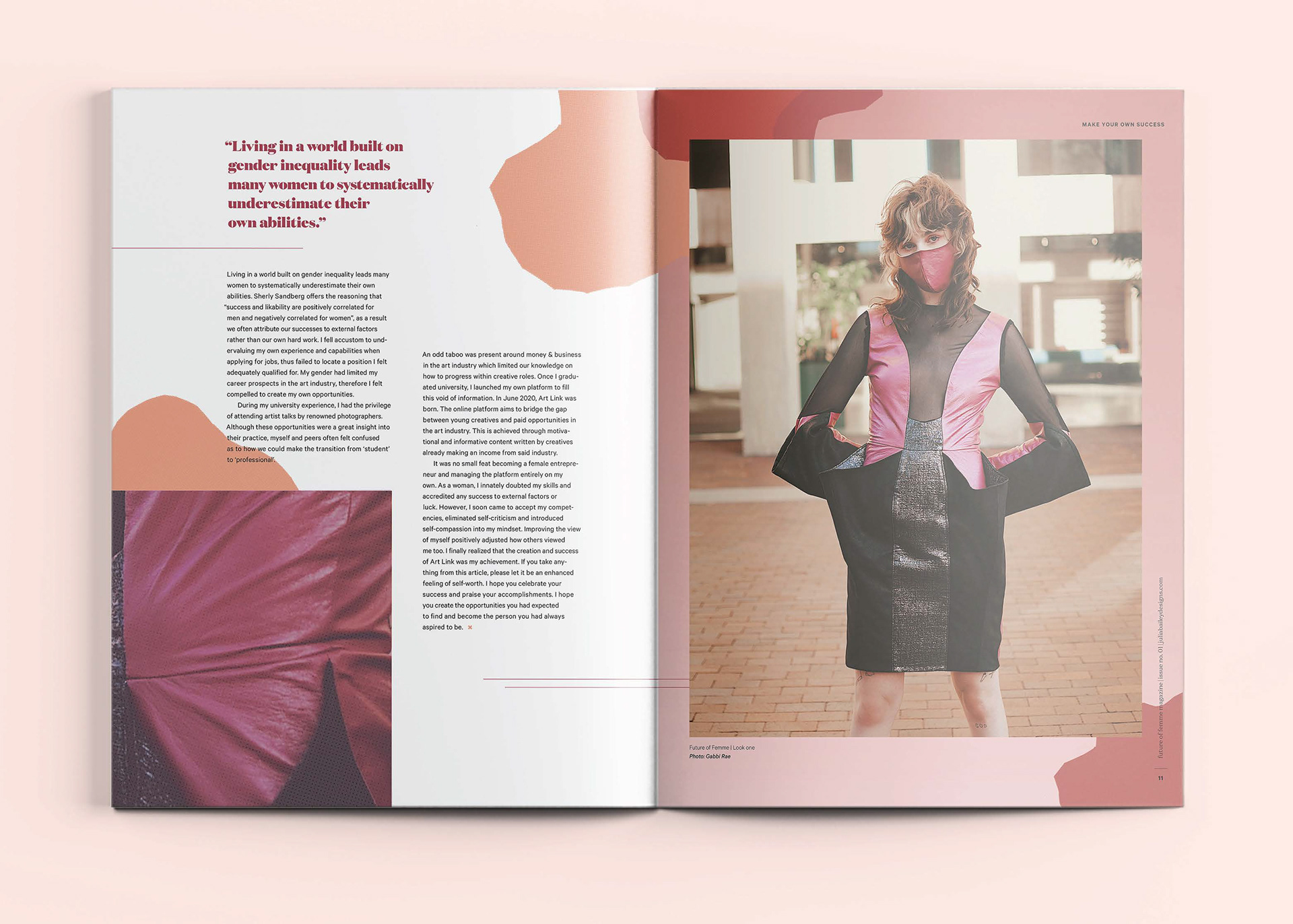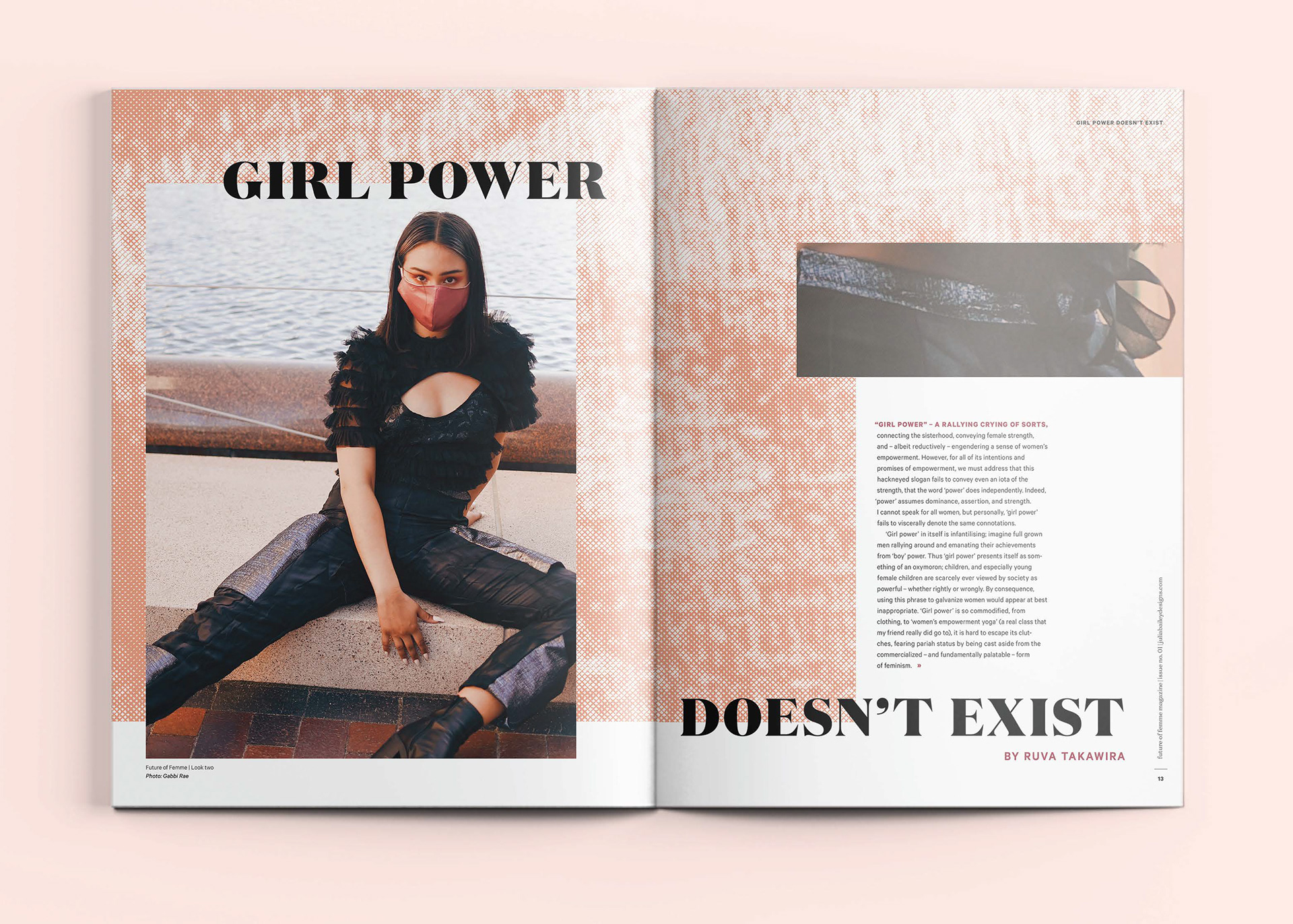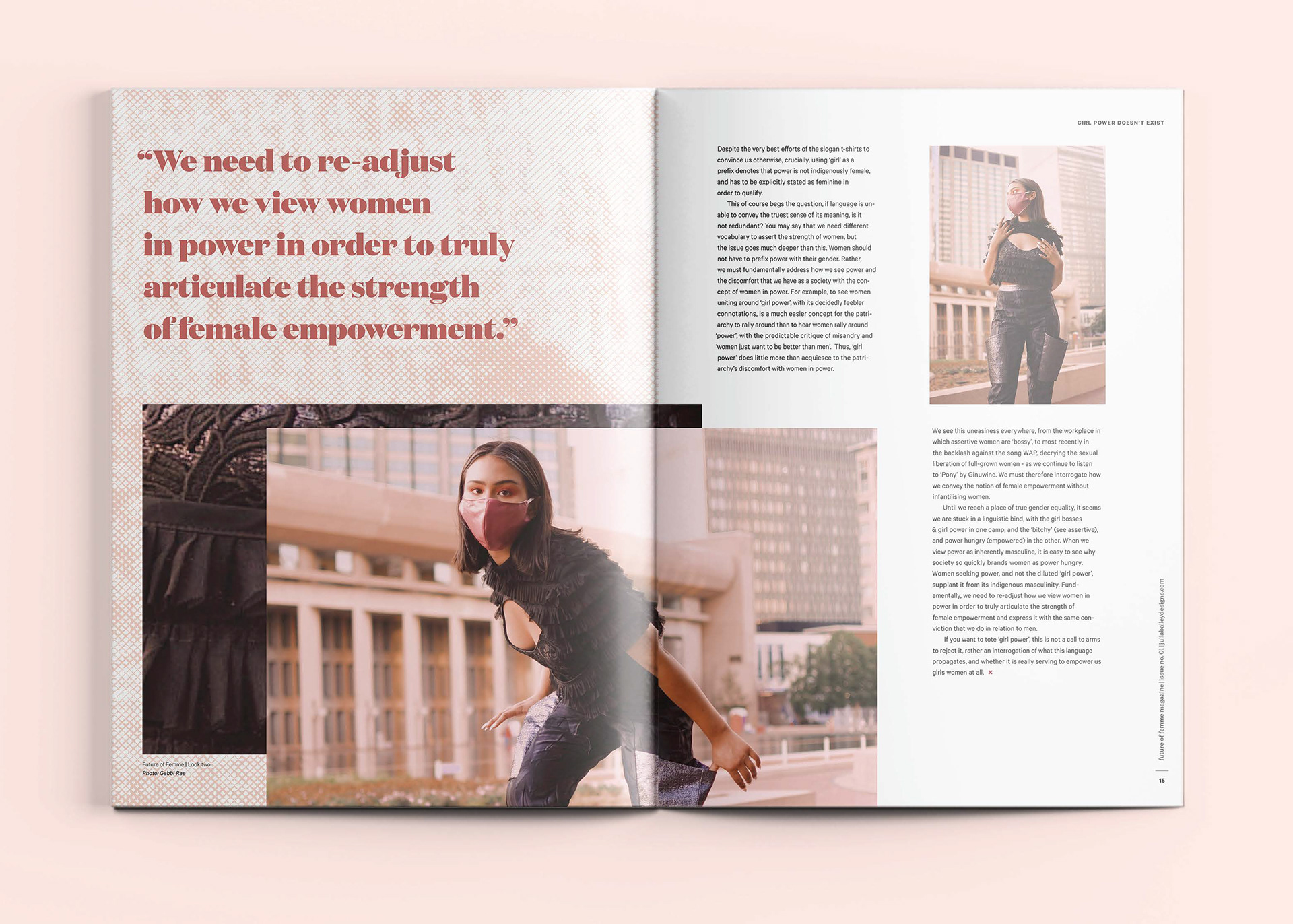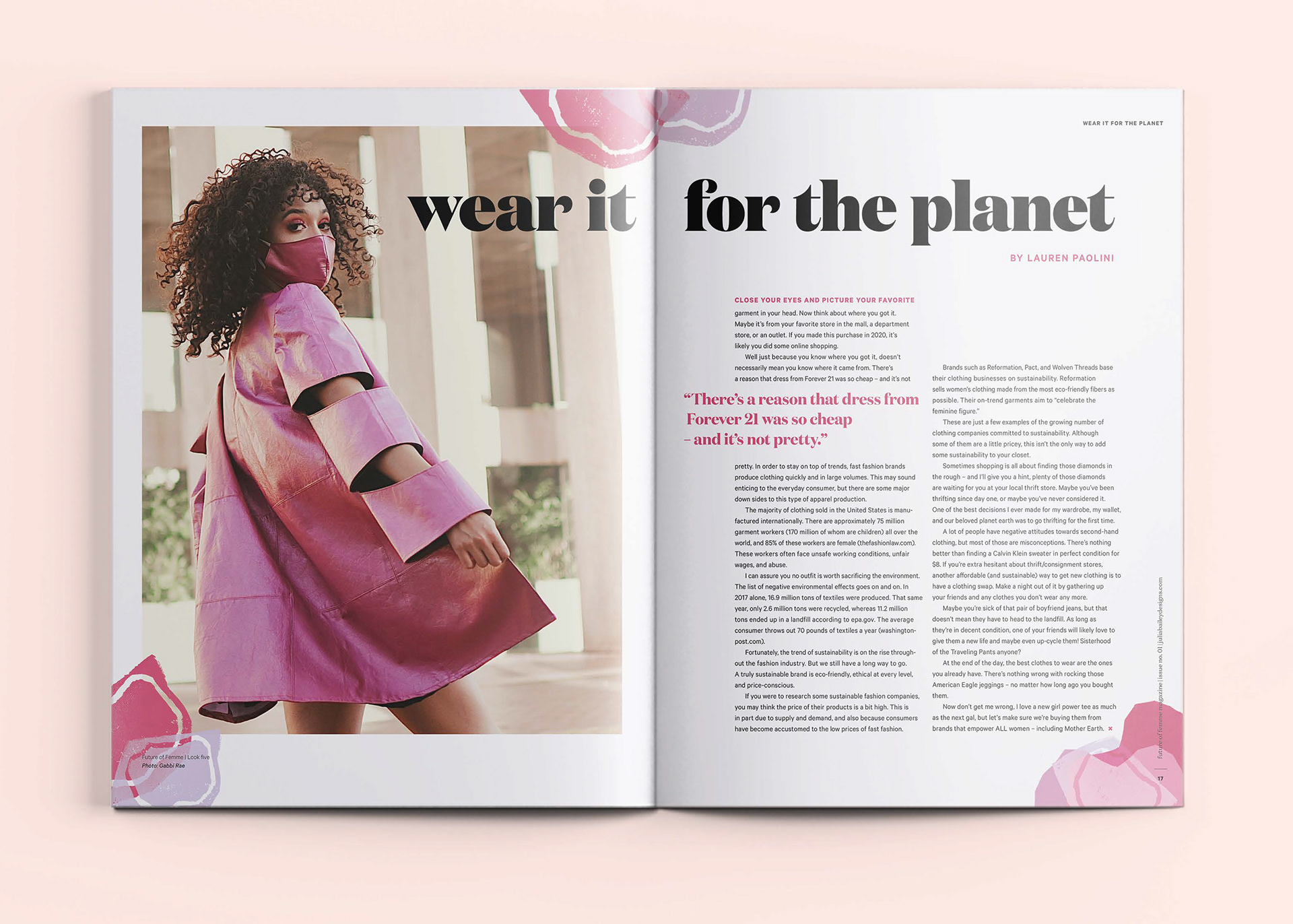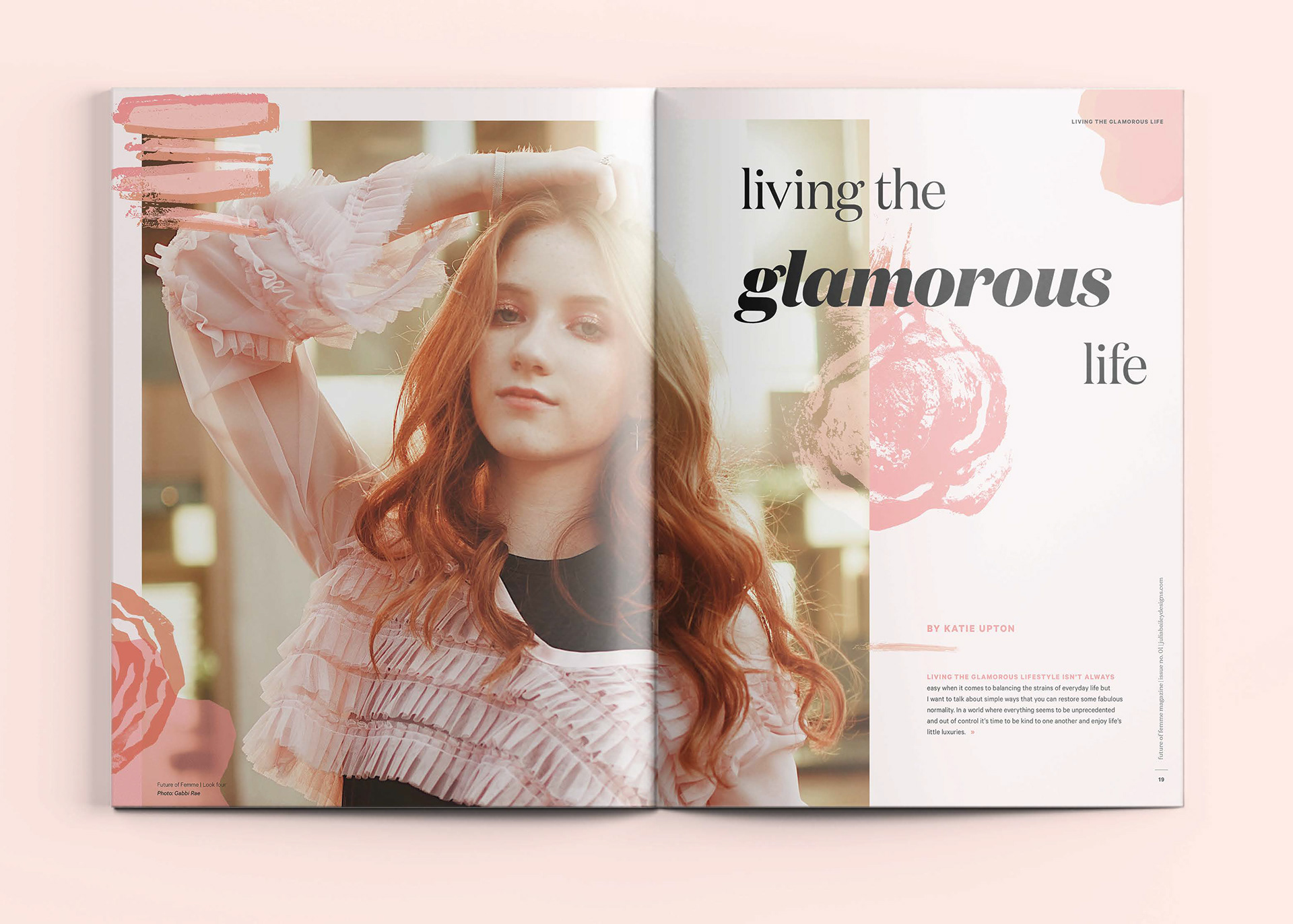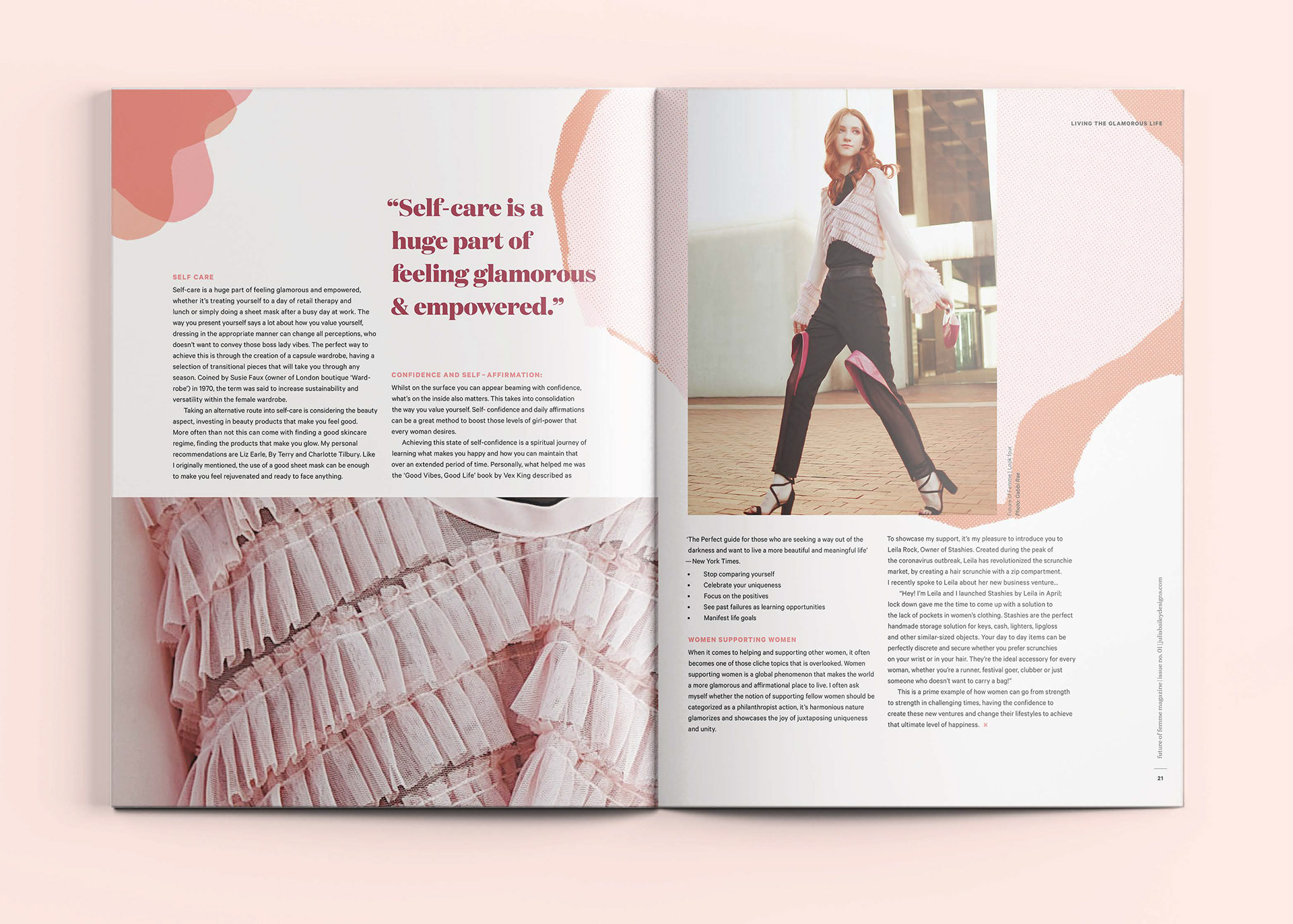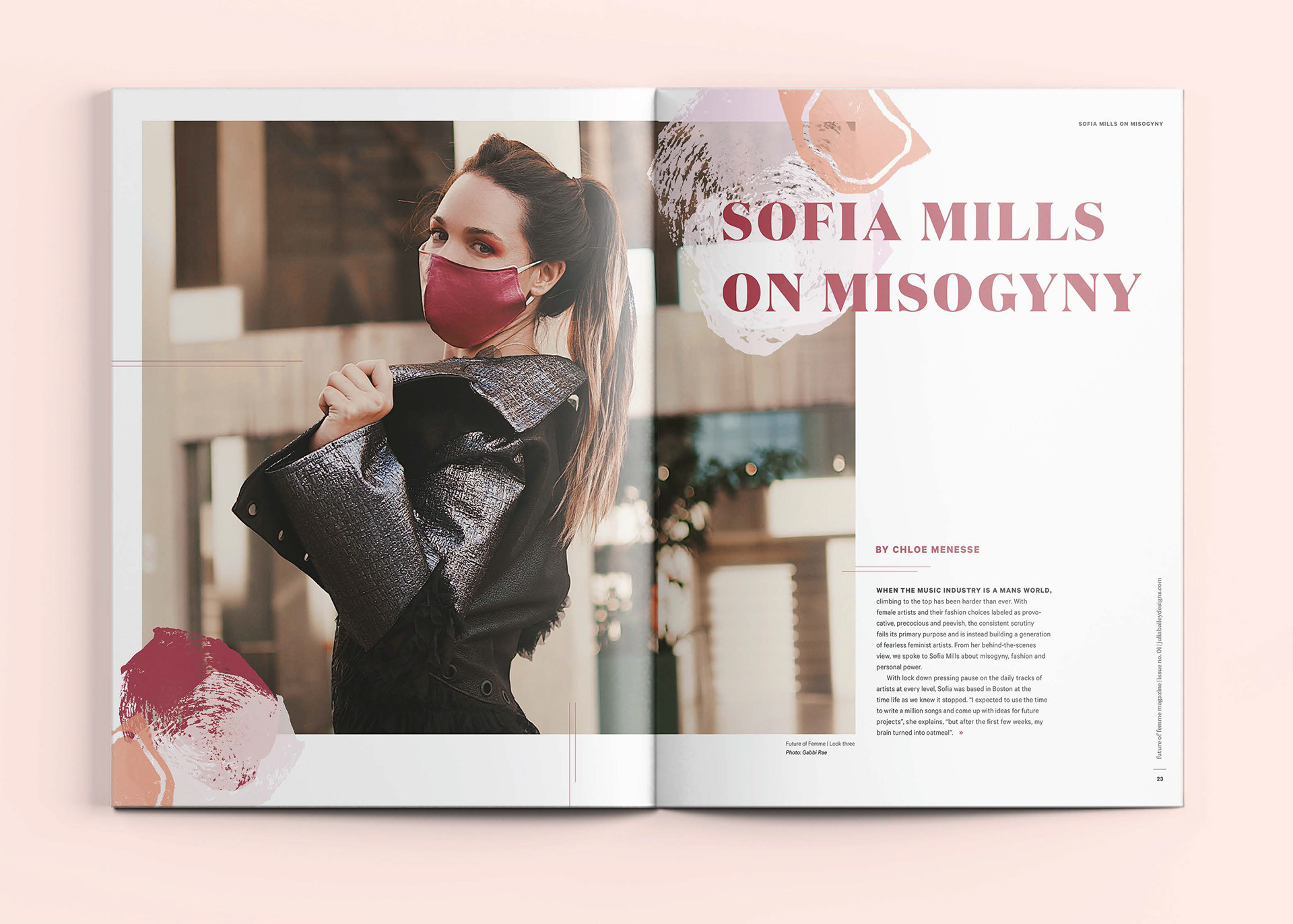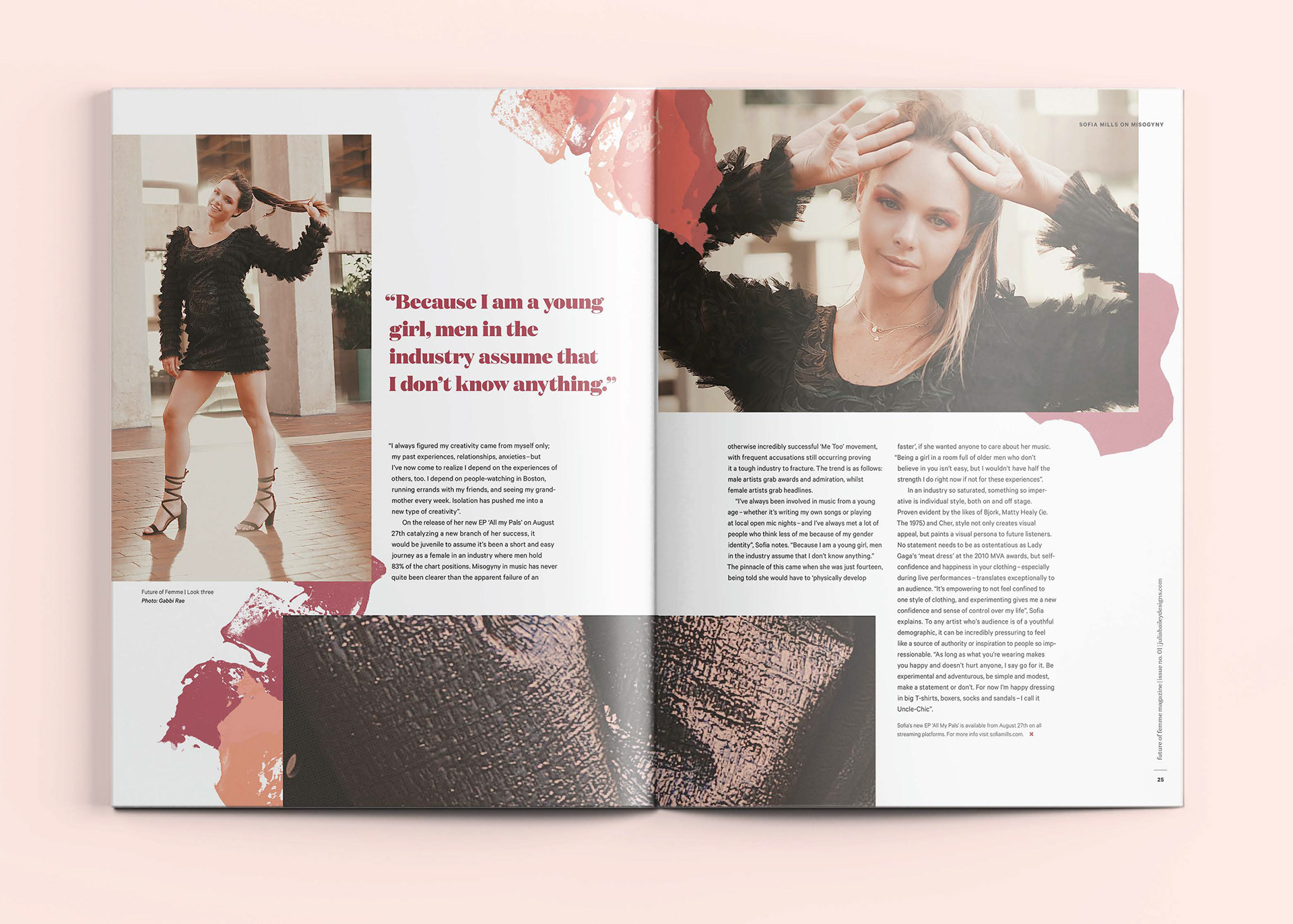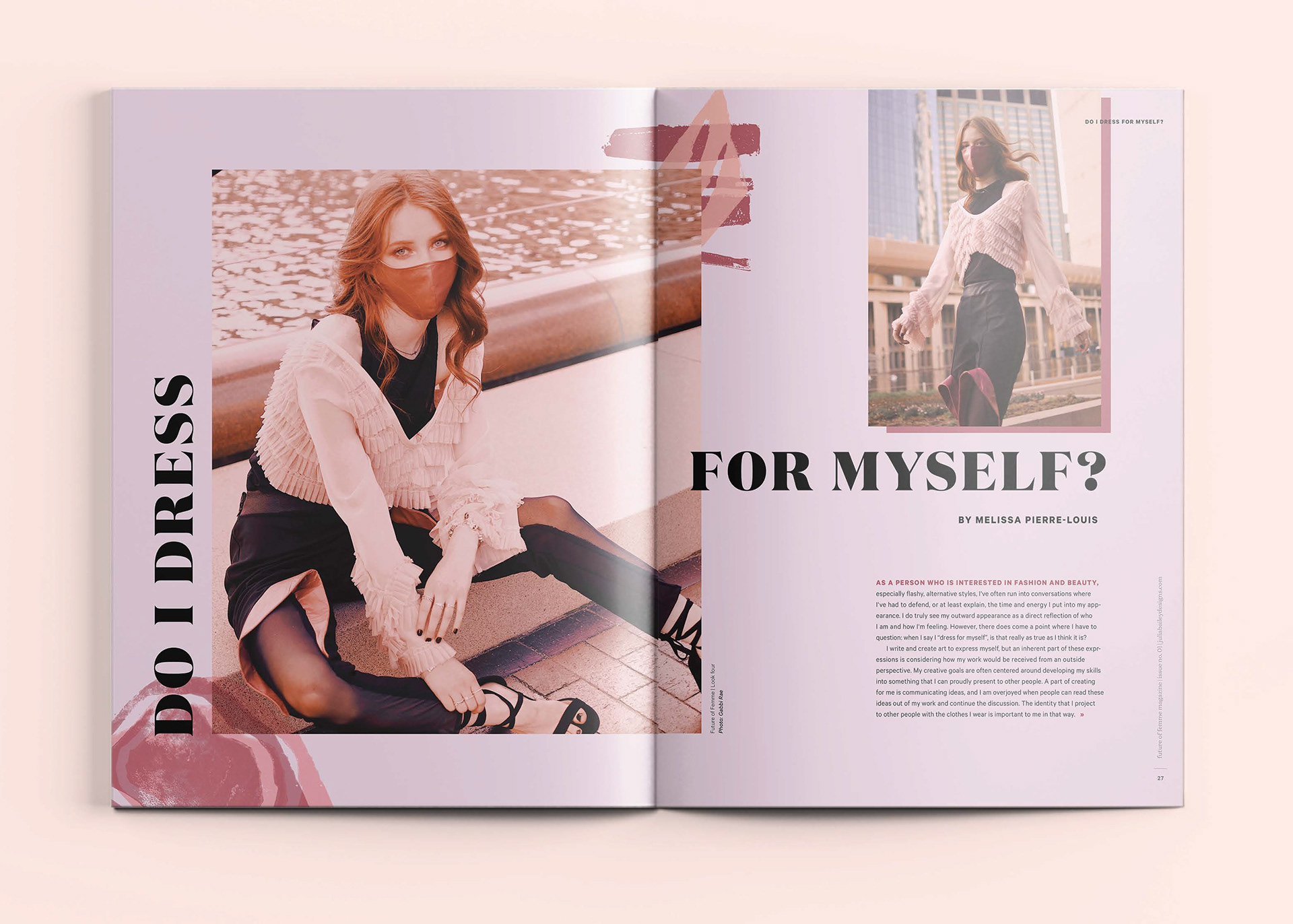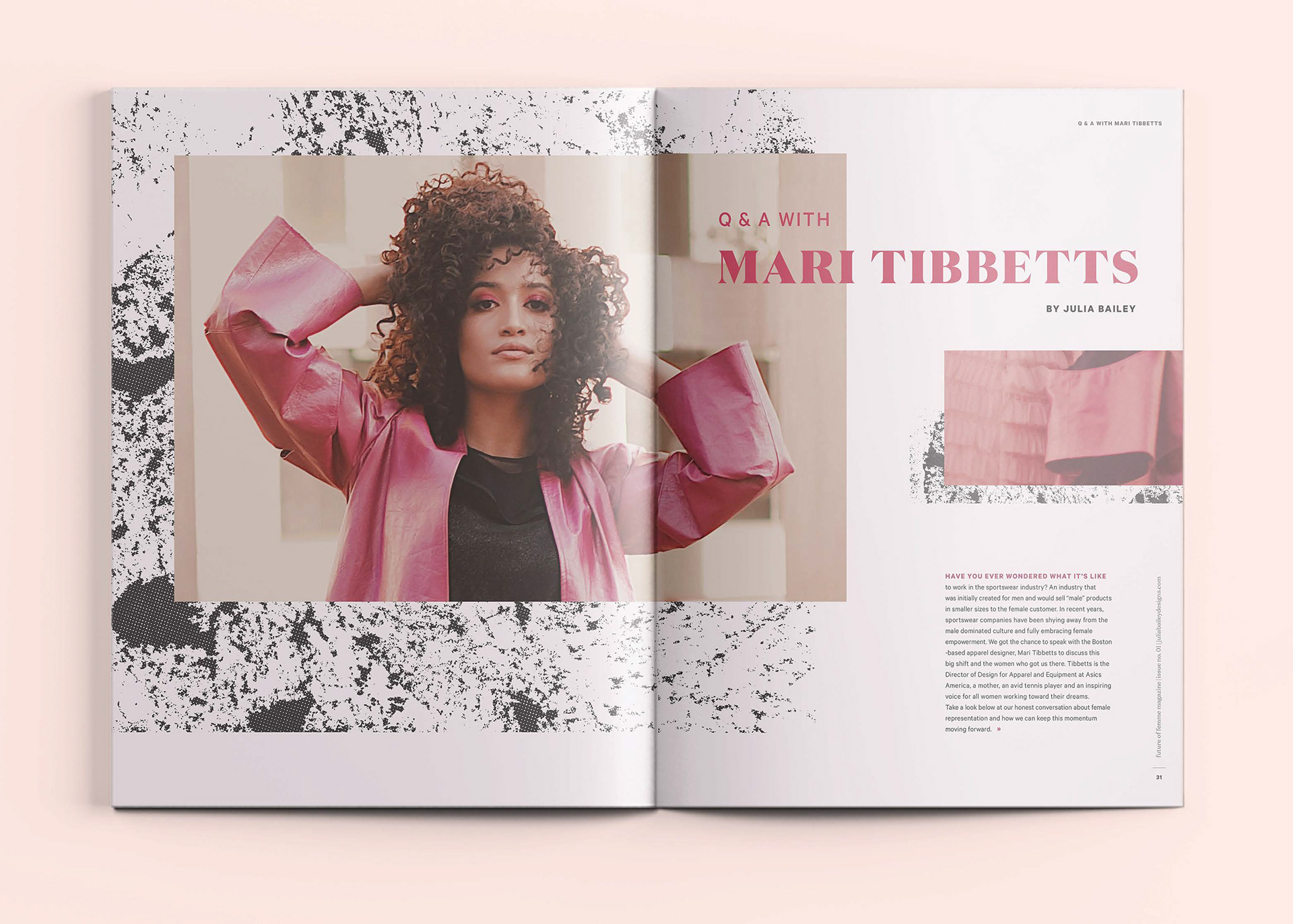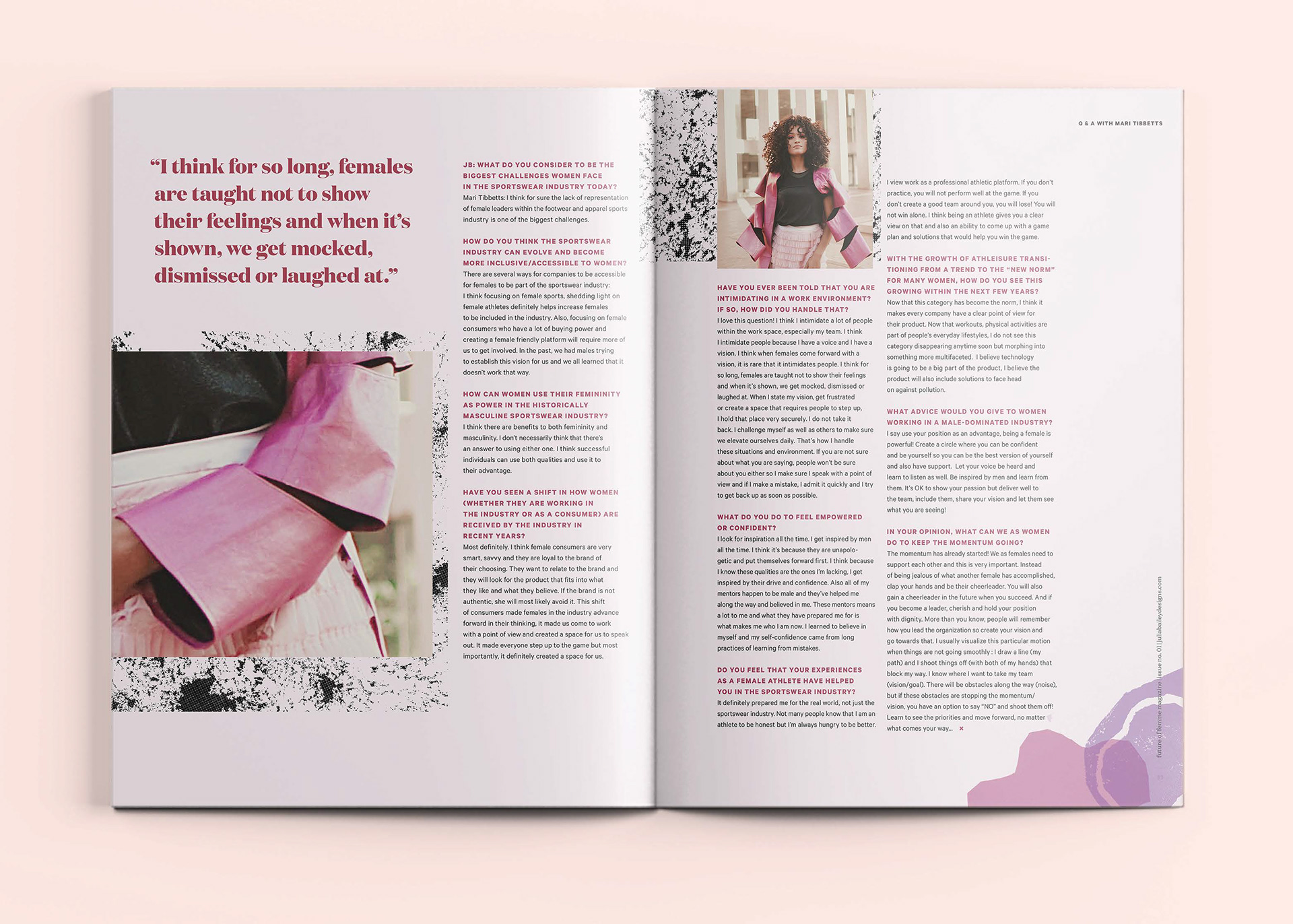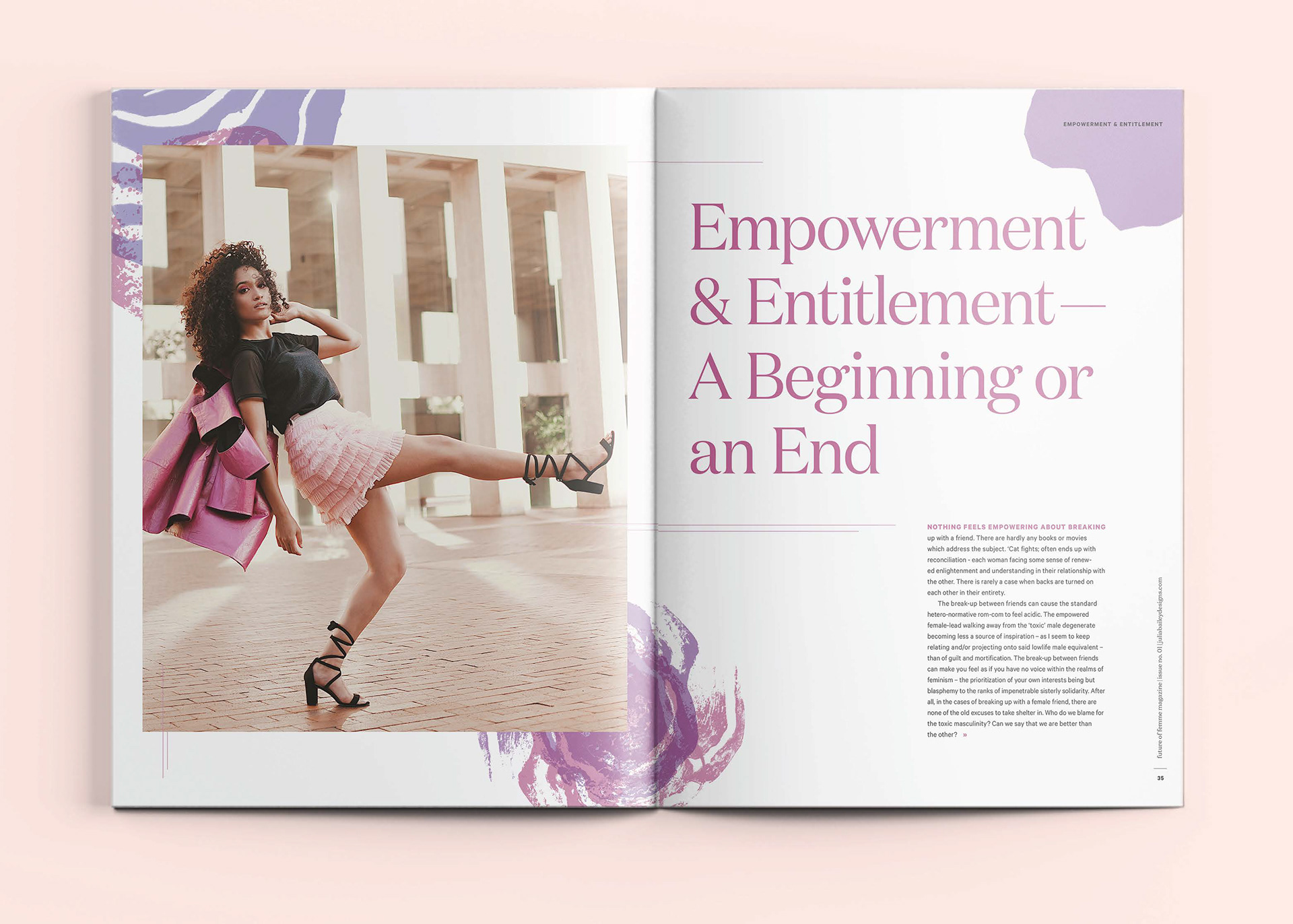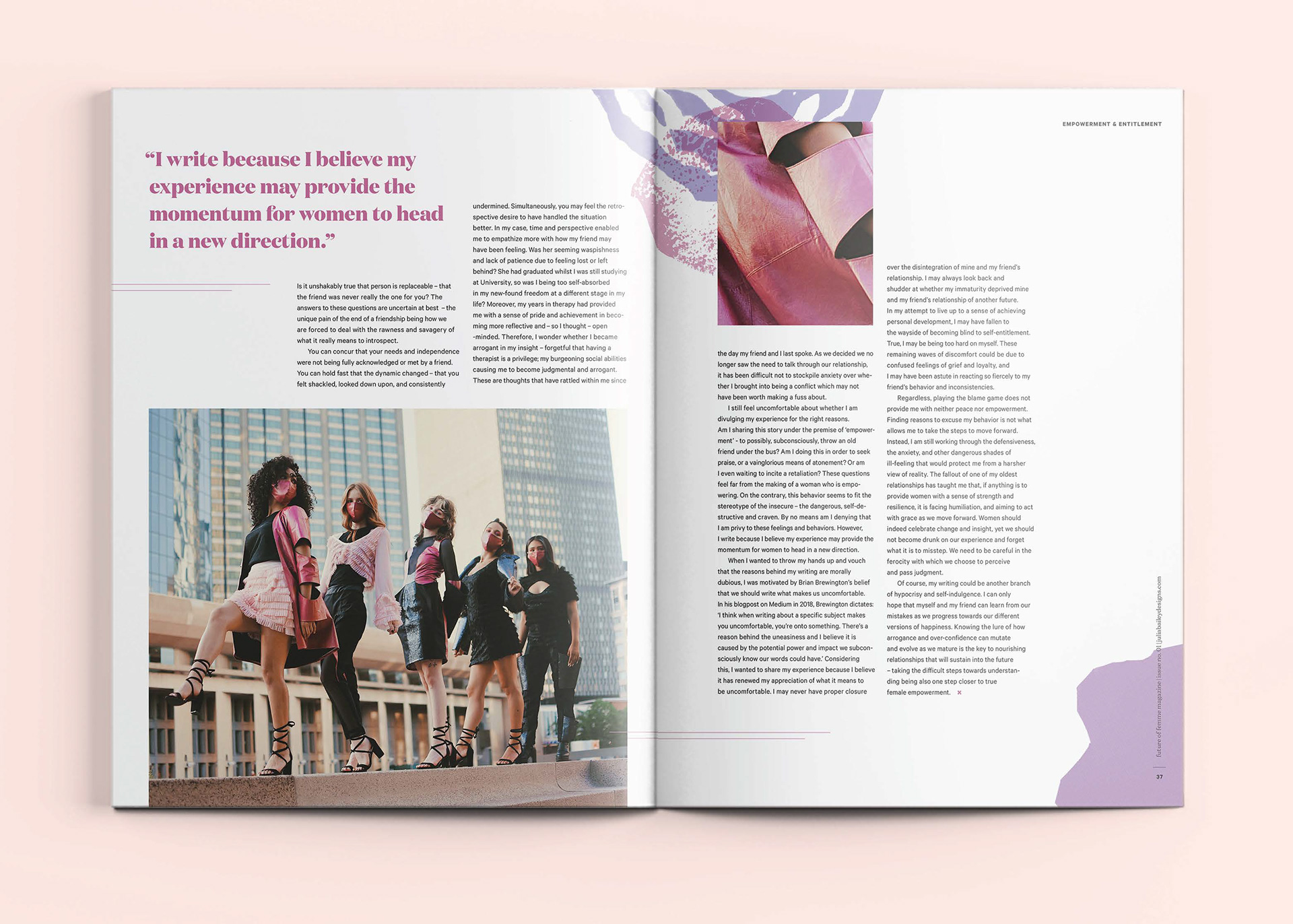 The textures throughout the magazine are all hand-made using block printing. I took inspiration from the garments to create shapes such as circles, triangles, and lines.