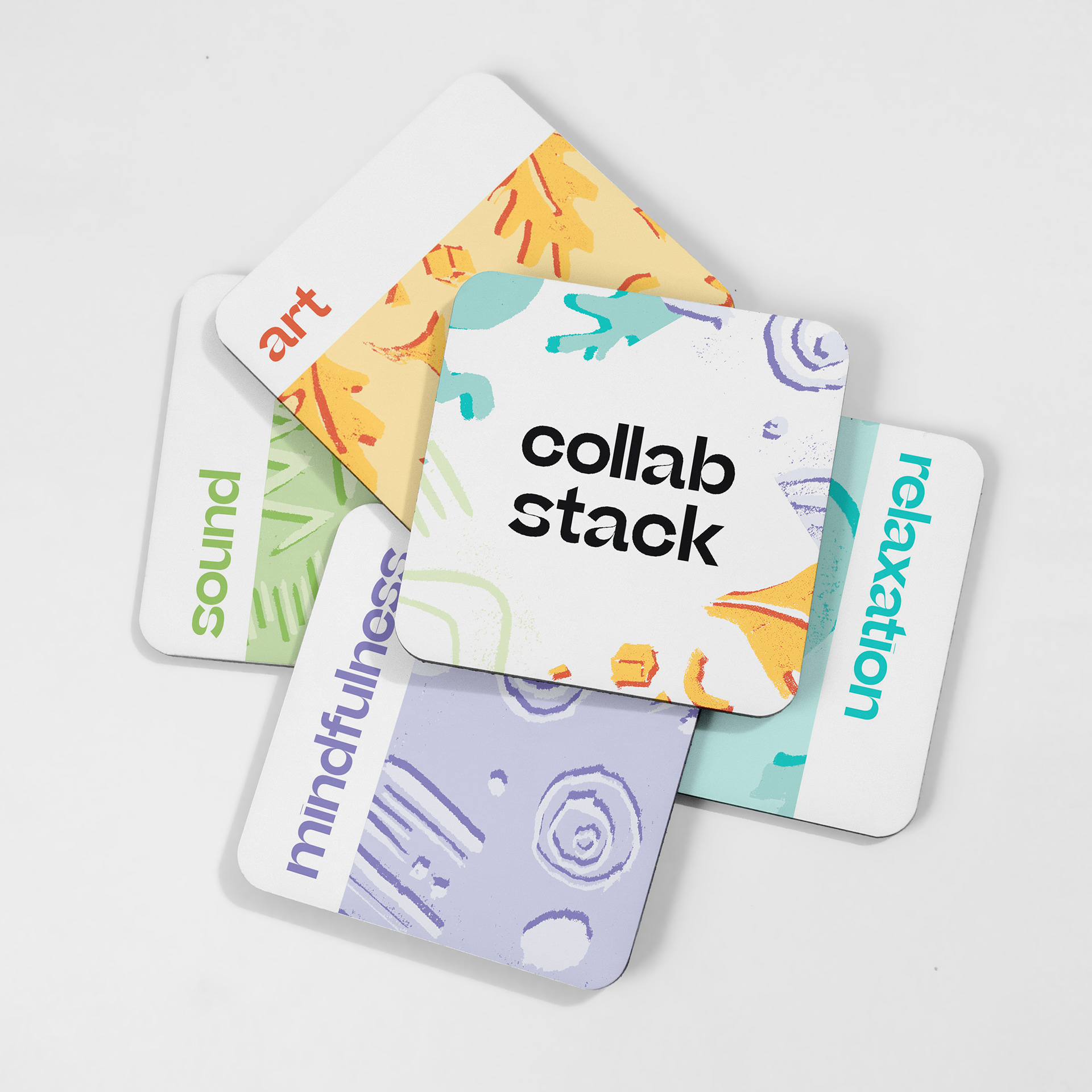 Art is something that should be accessible to everybody; whether in a hospital, a classroom, or even the office of a design firm. Having a creative outlet has been proven time and time again to improve mental, emotional, and sometimes even physical health. However, people often find themselves spending time in spaces where they do not have the ability to be truly creative.​​​​​​​
Collab Stack brings art, creative thinking, and collaboration into any environment. Used to jumpstart ideas, Collab Stack encourages people to step away from technology and let their creative ideas flow freely. Containing a variety of prompts and exercises, Collab Stack can quickly turn any space into a creative one.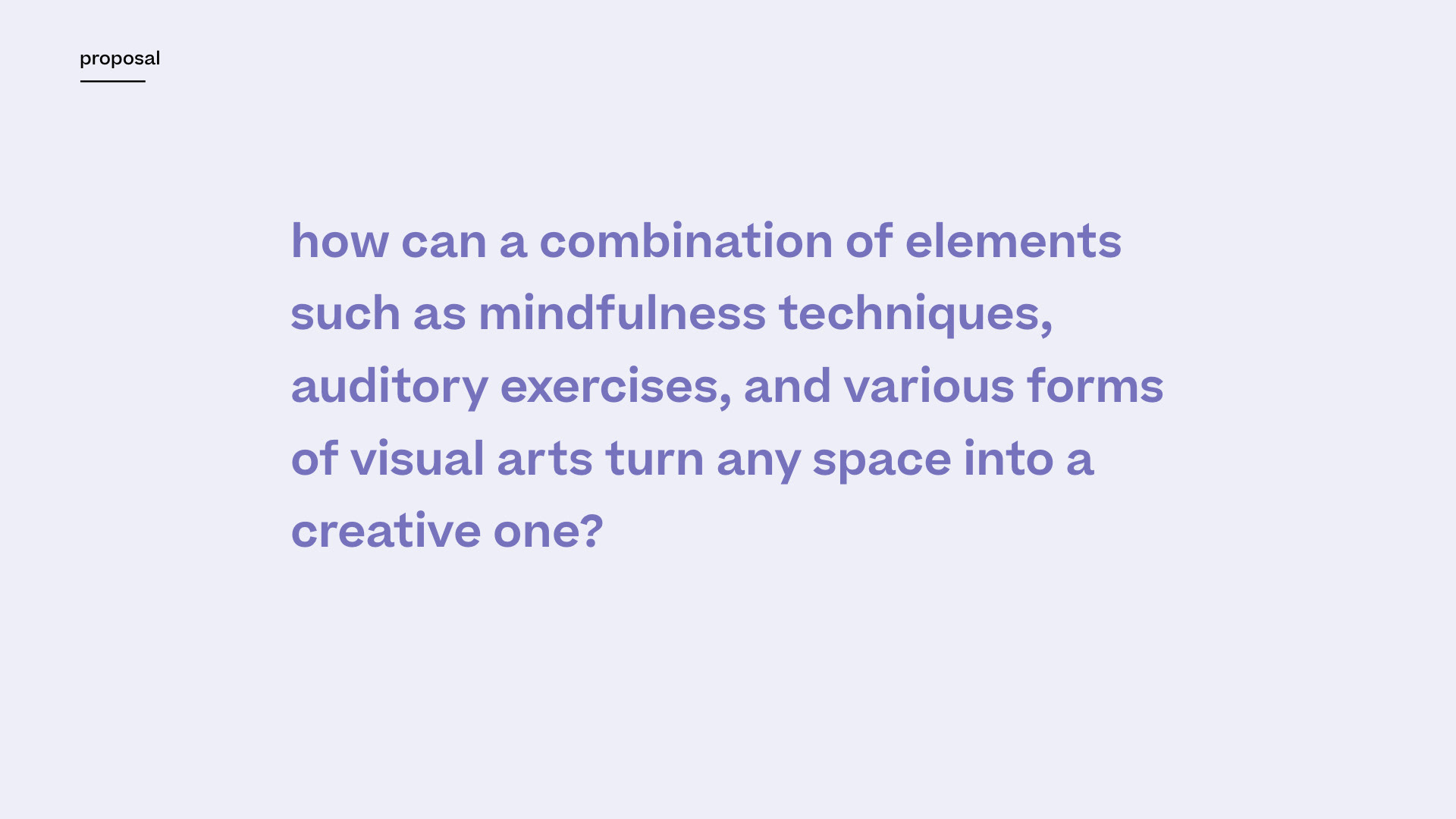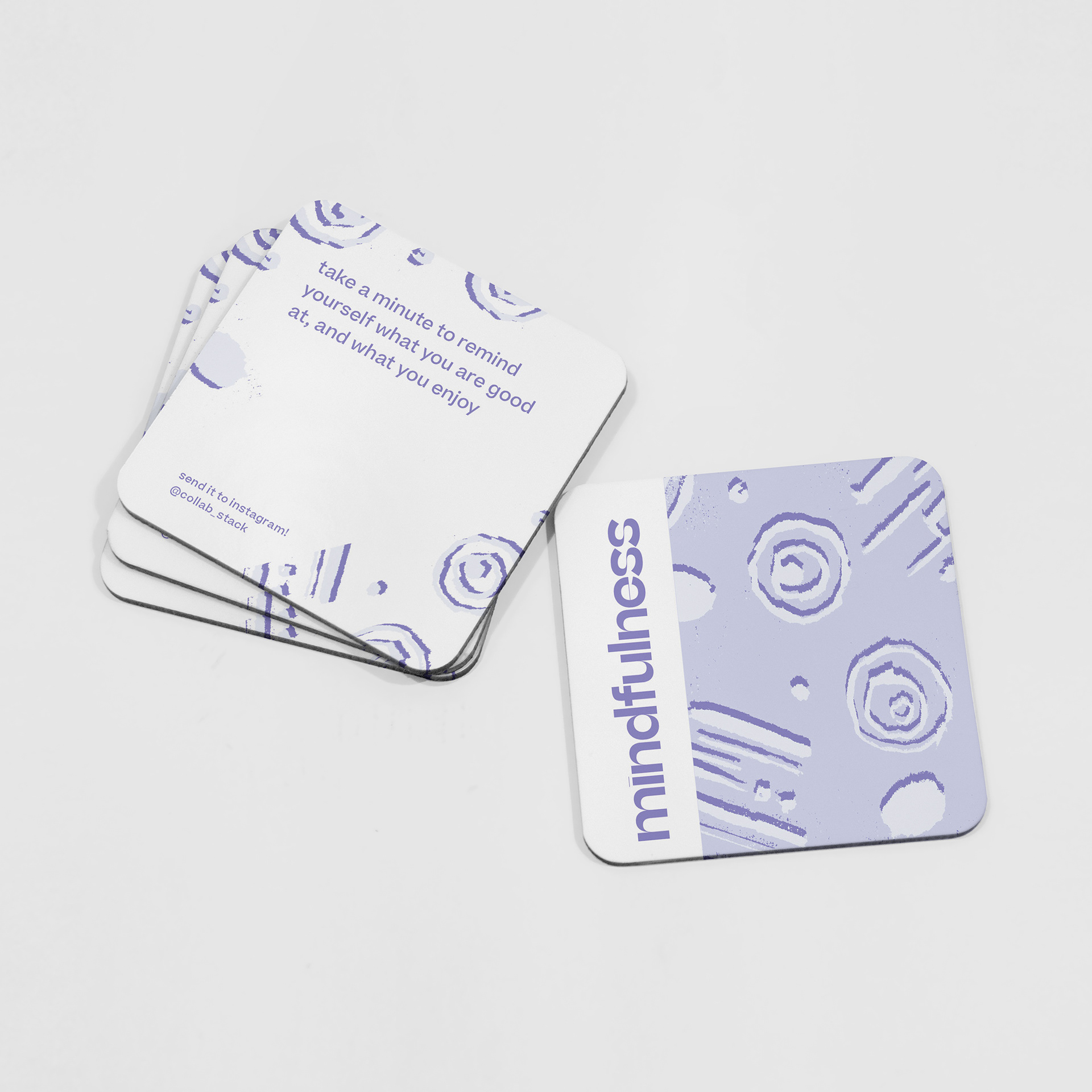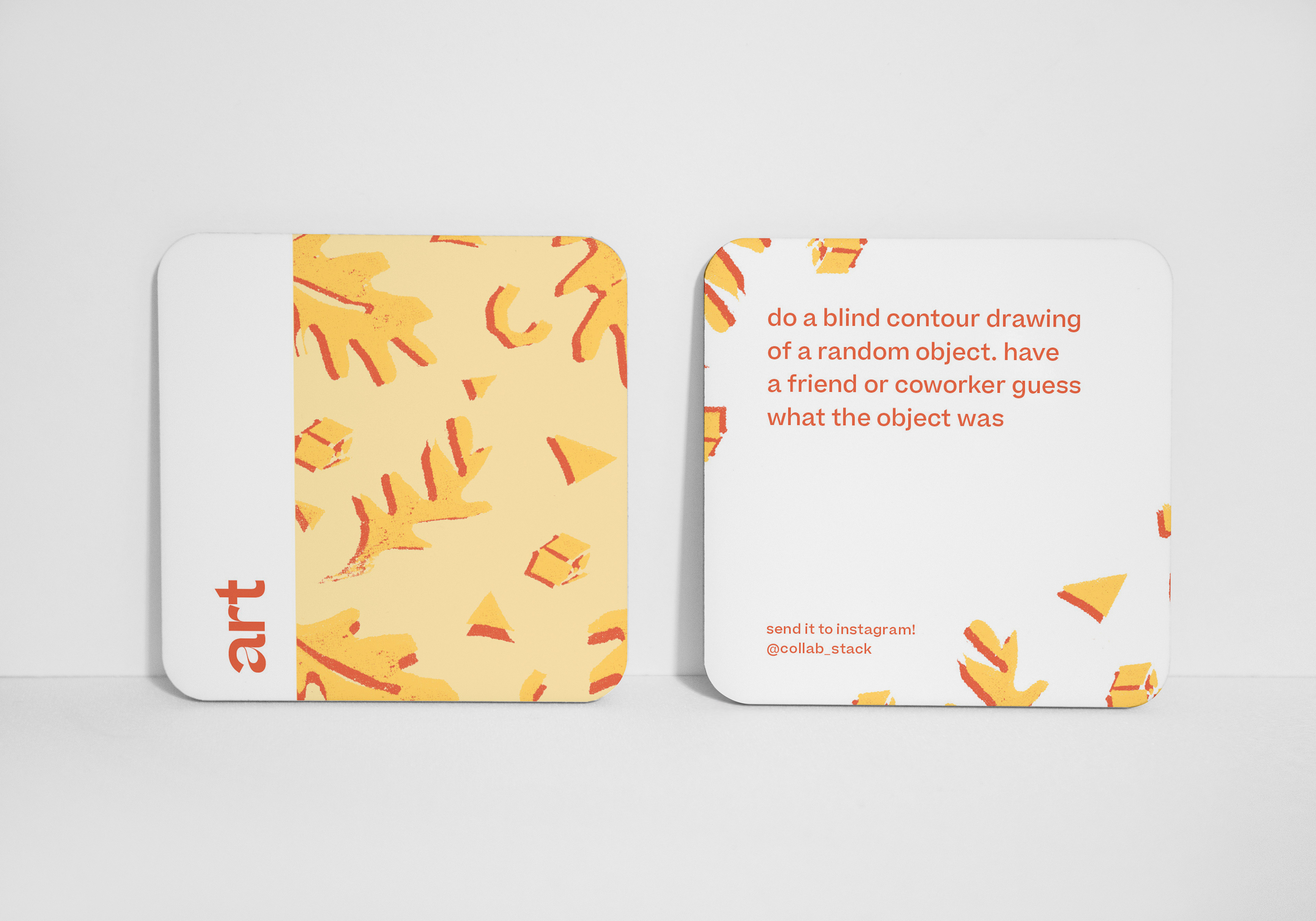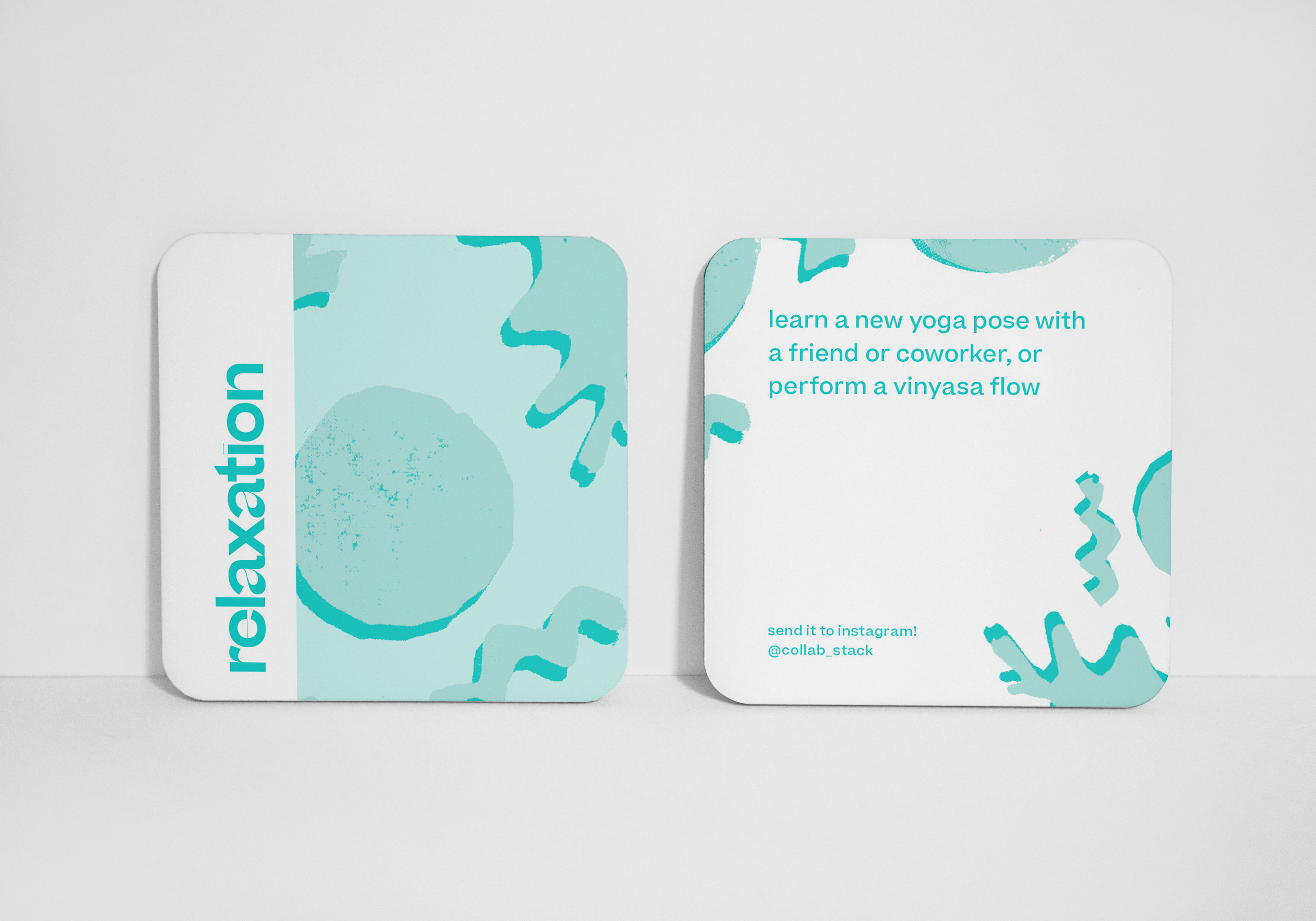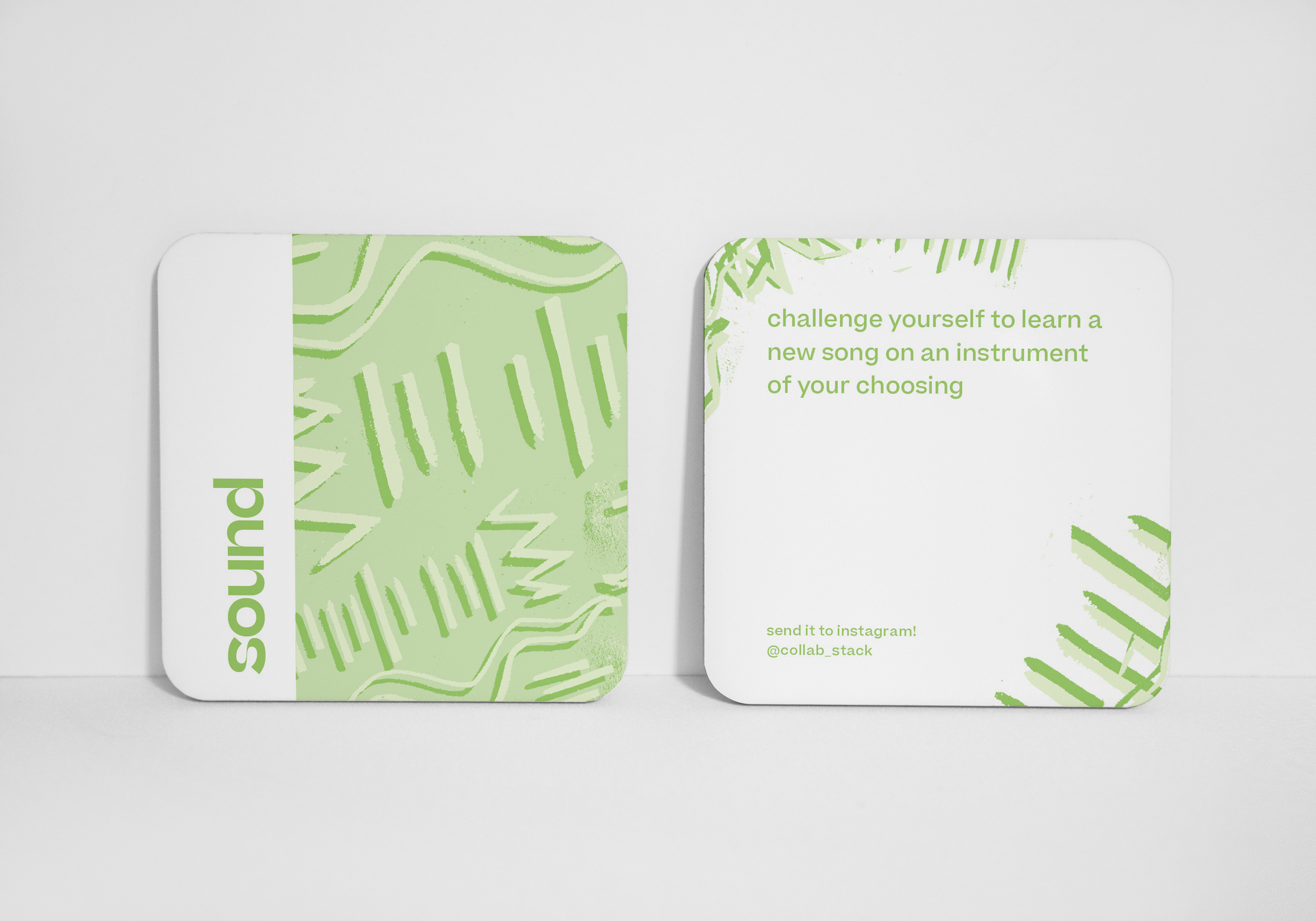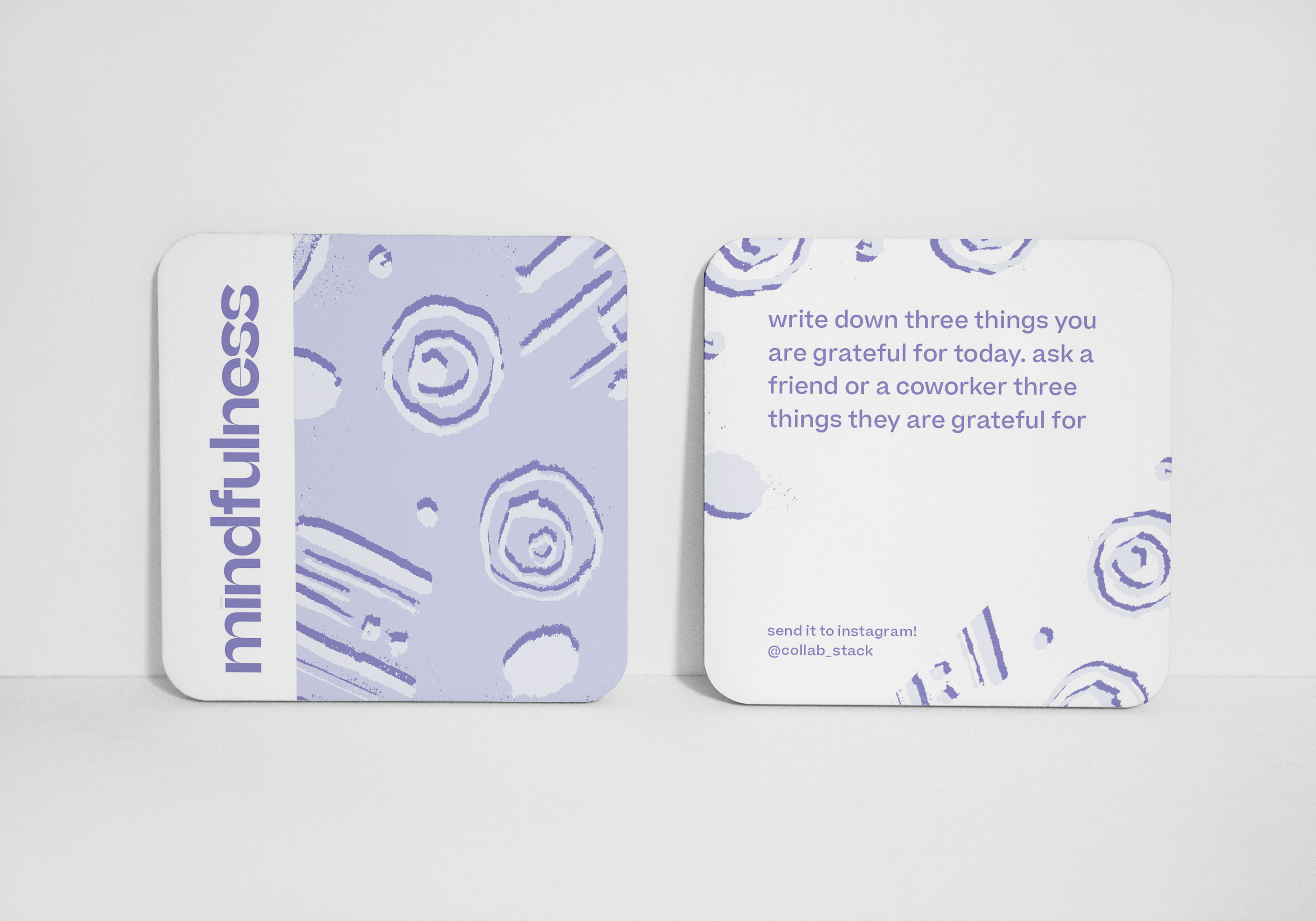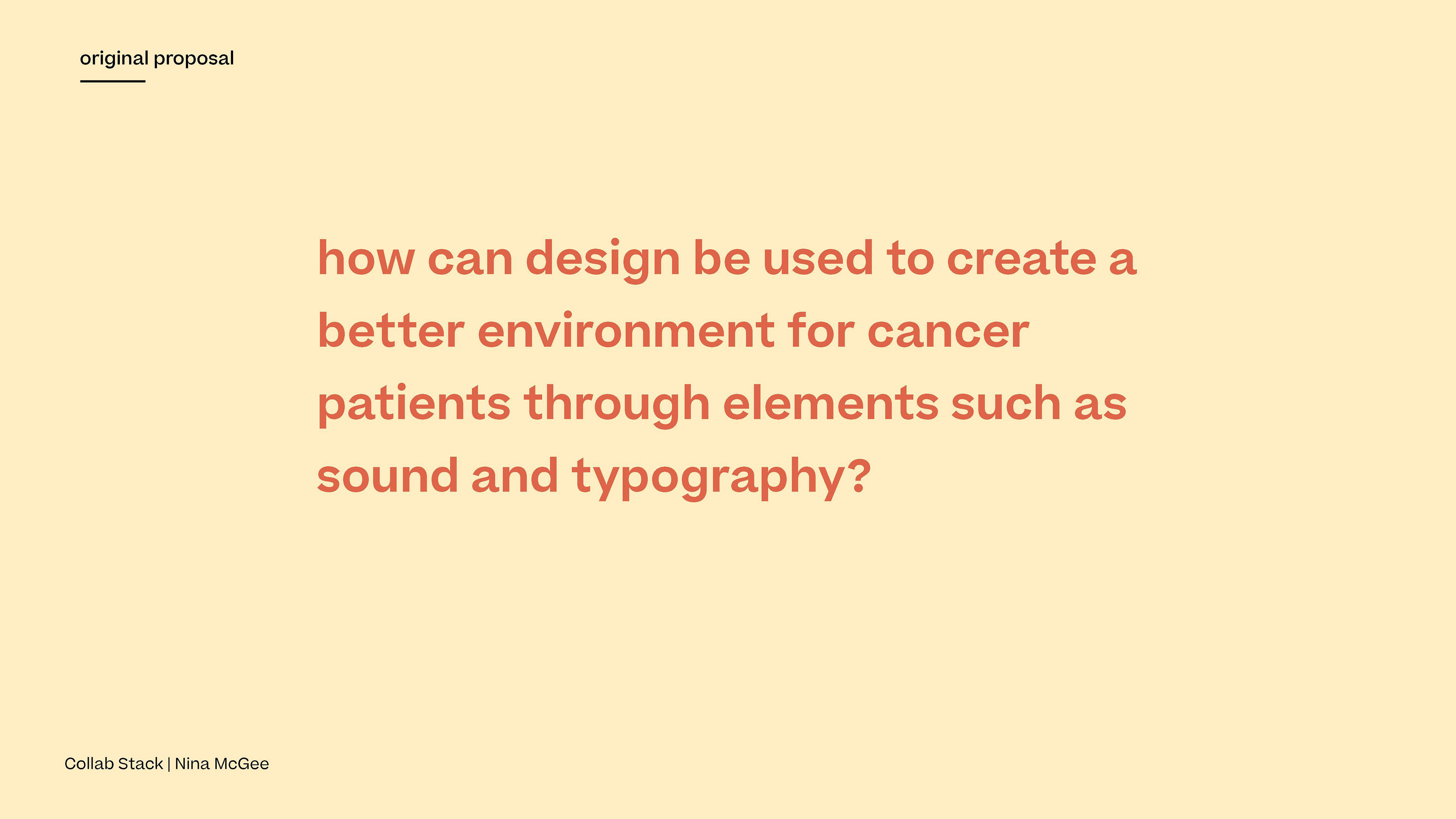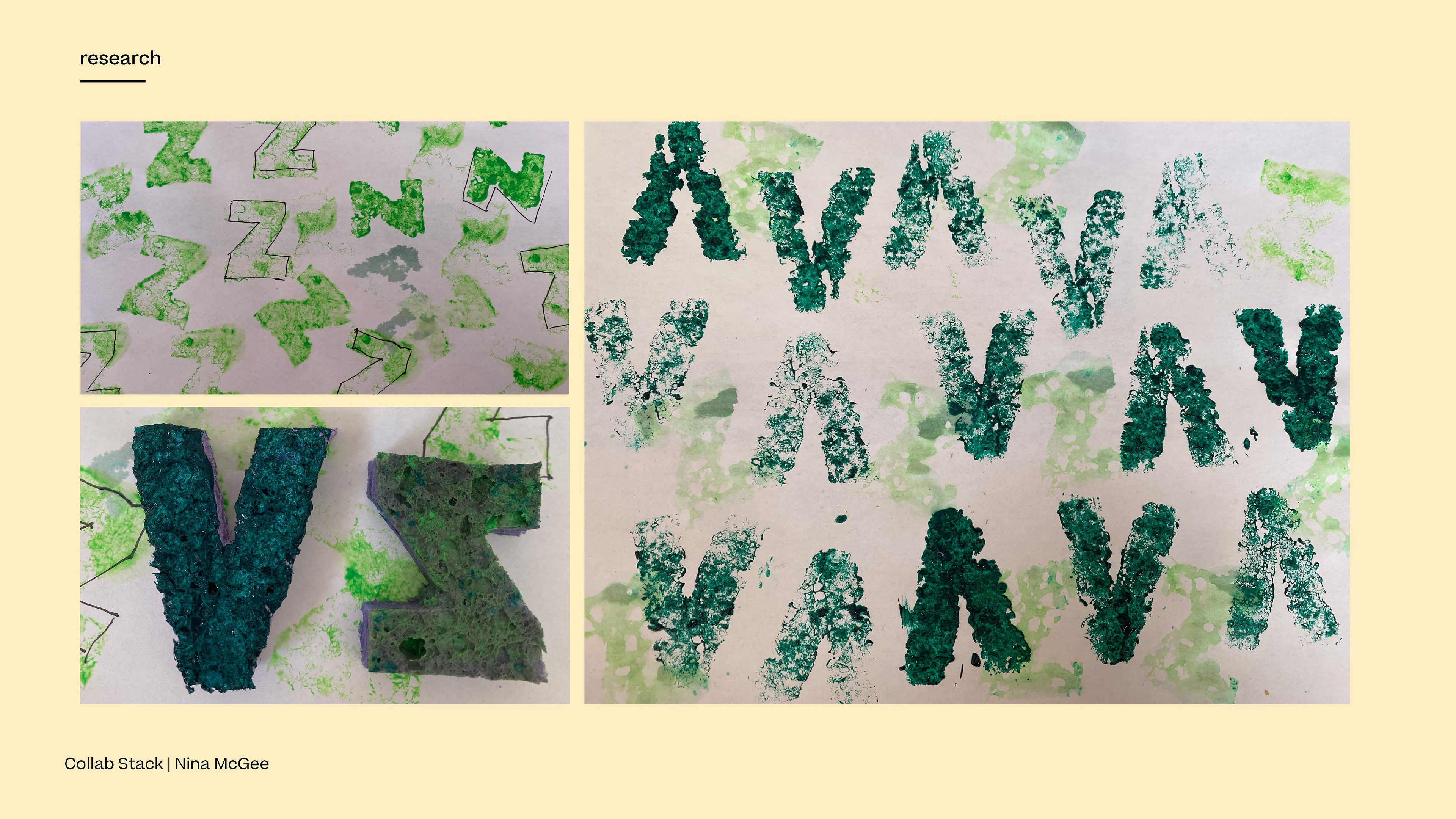 Early on in my research I started experimenting with things I could make with my hands. For example, these sponge prints. I also was focusing a lot on sound and how it impacts our lives.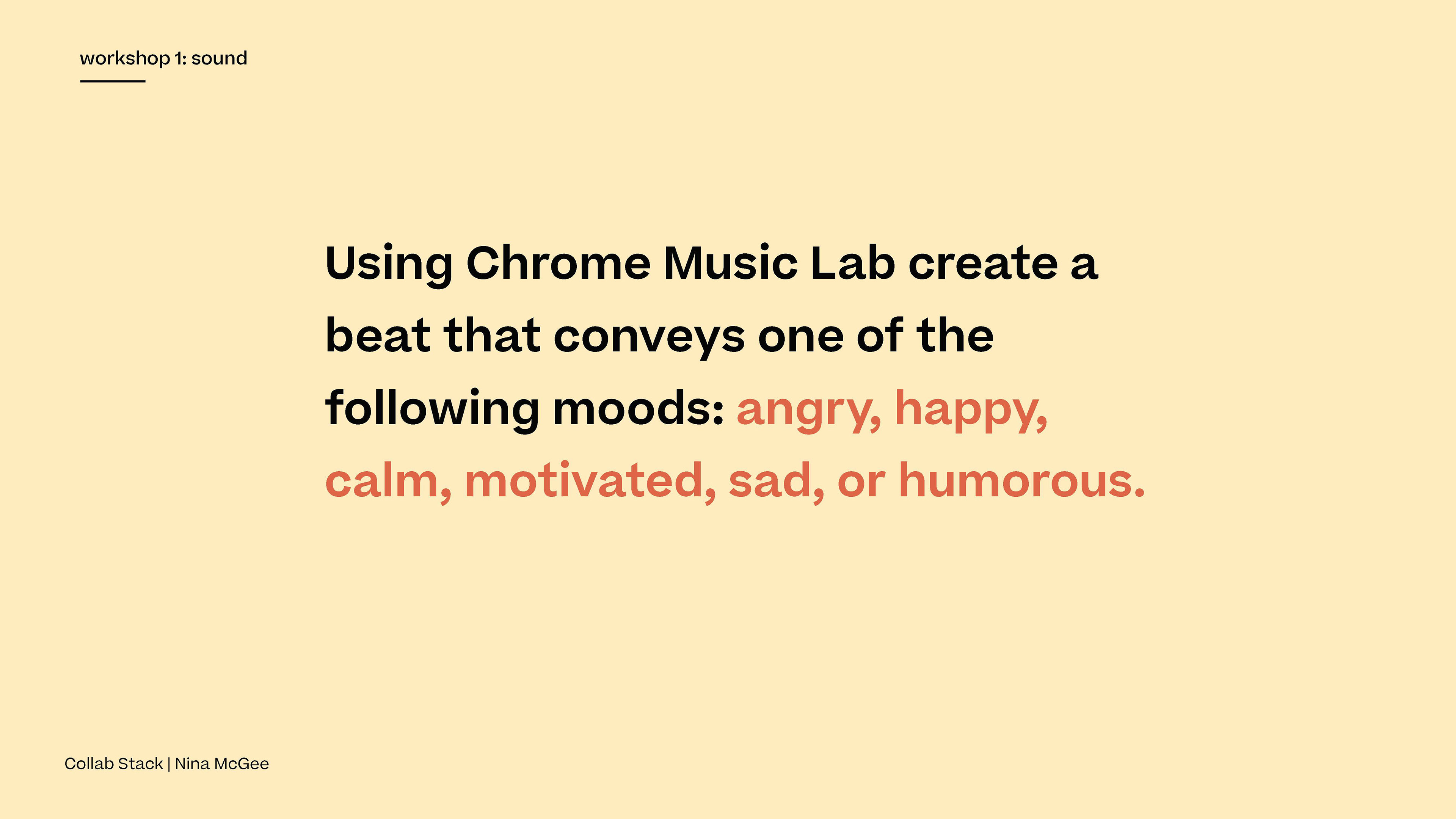 I started conducting workshops where my classmates and professors were able to create sounds using Chrome Music Lab and create art using everyday materials such as potatoes and sponges.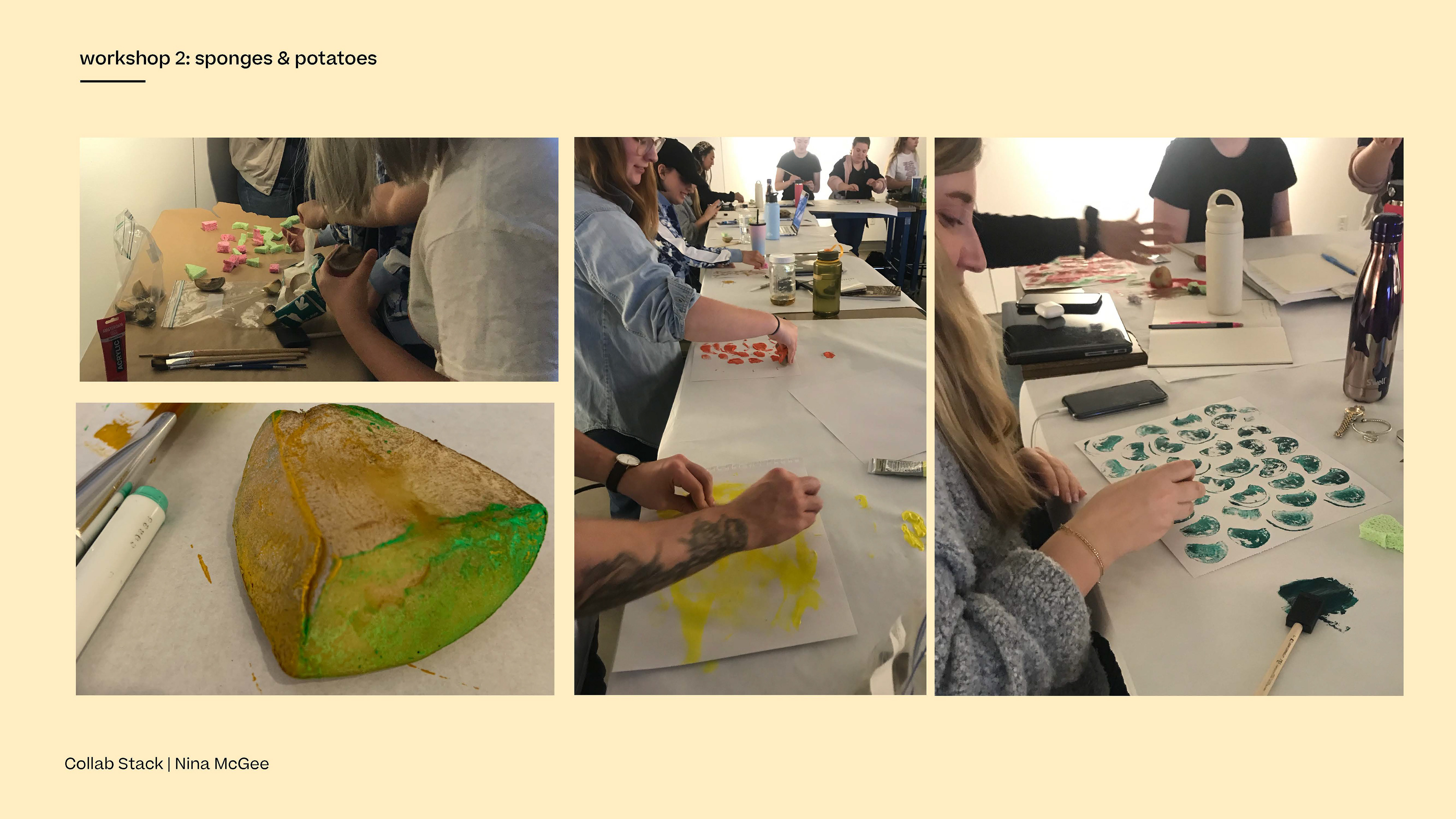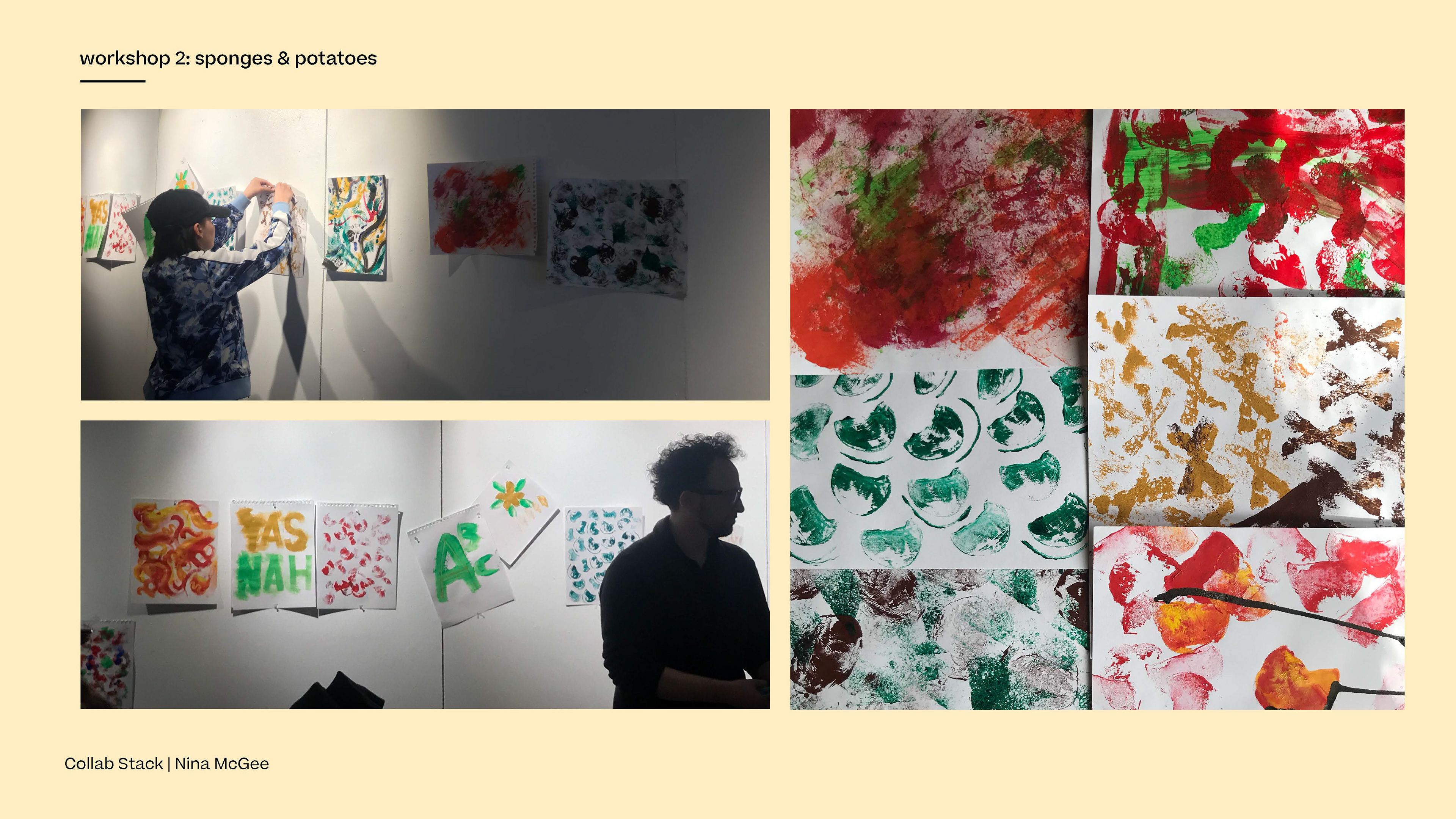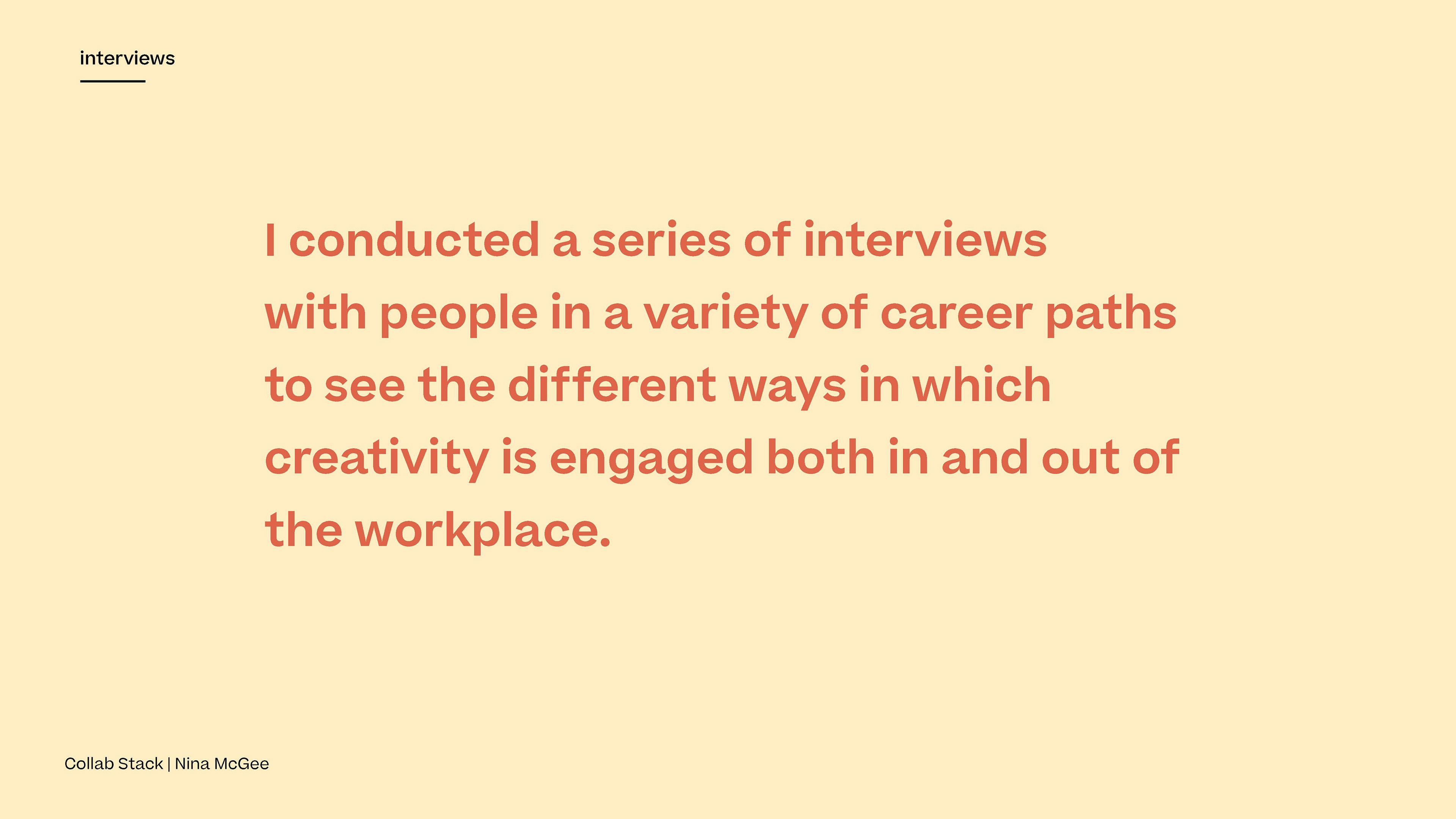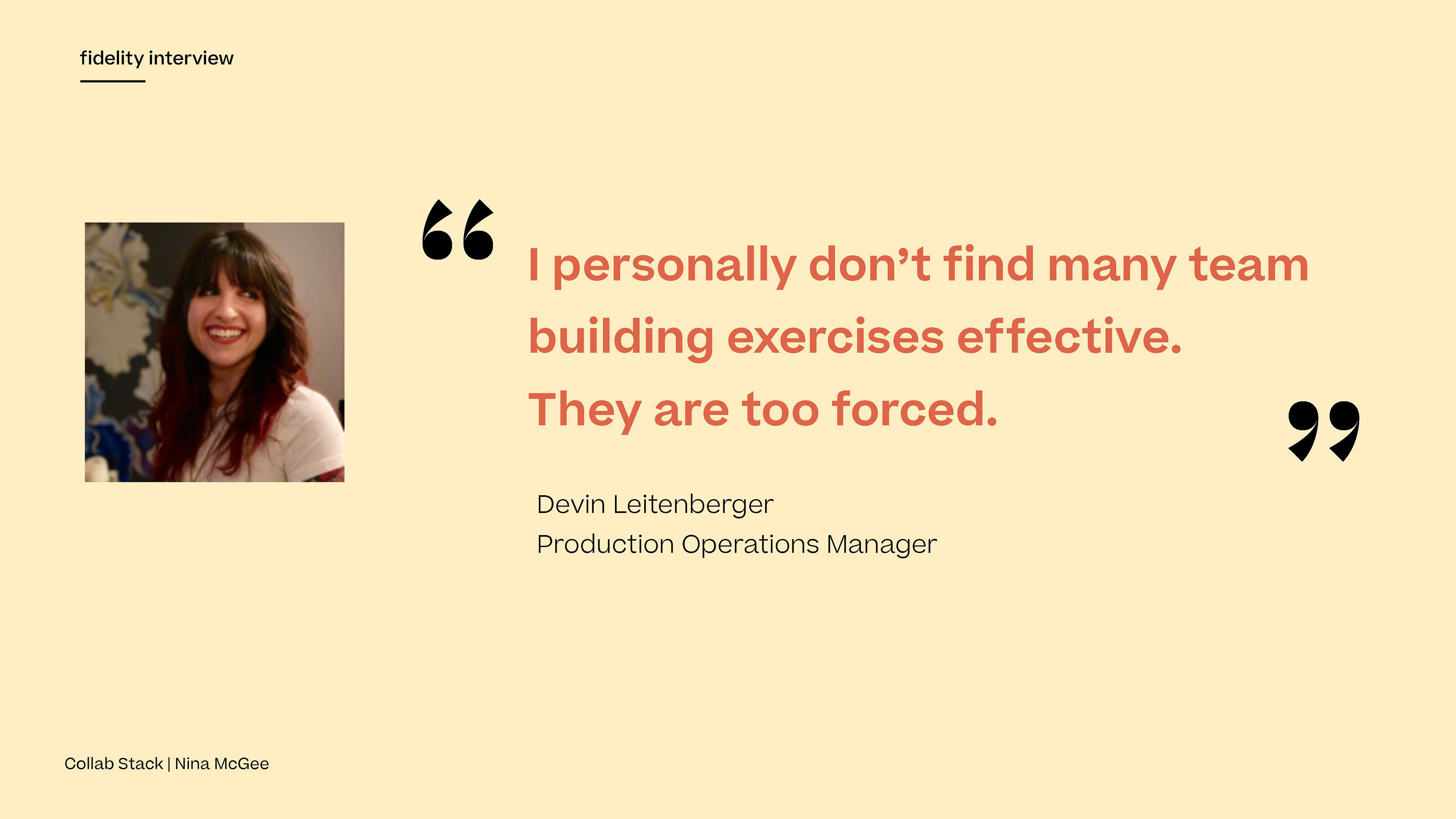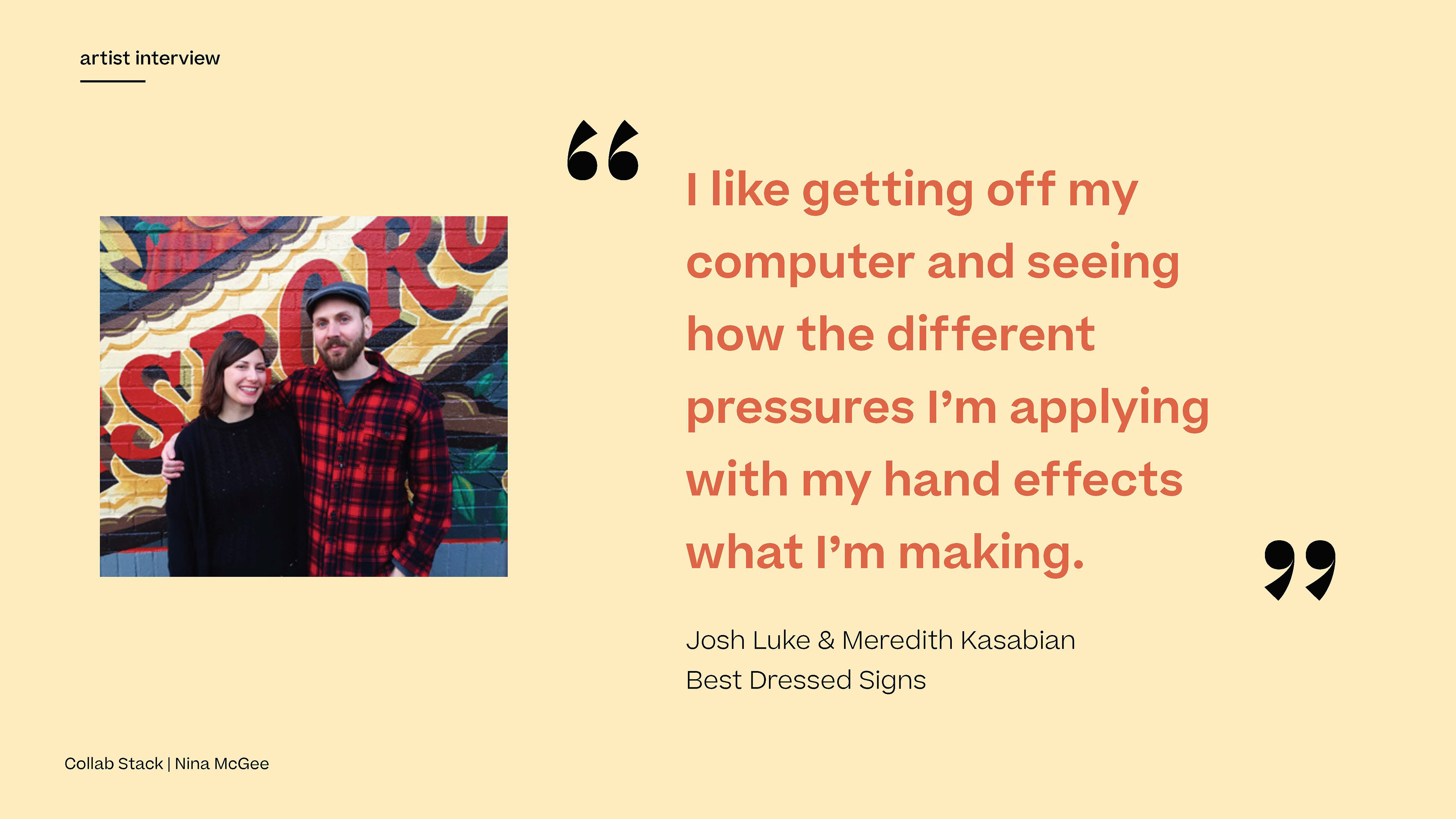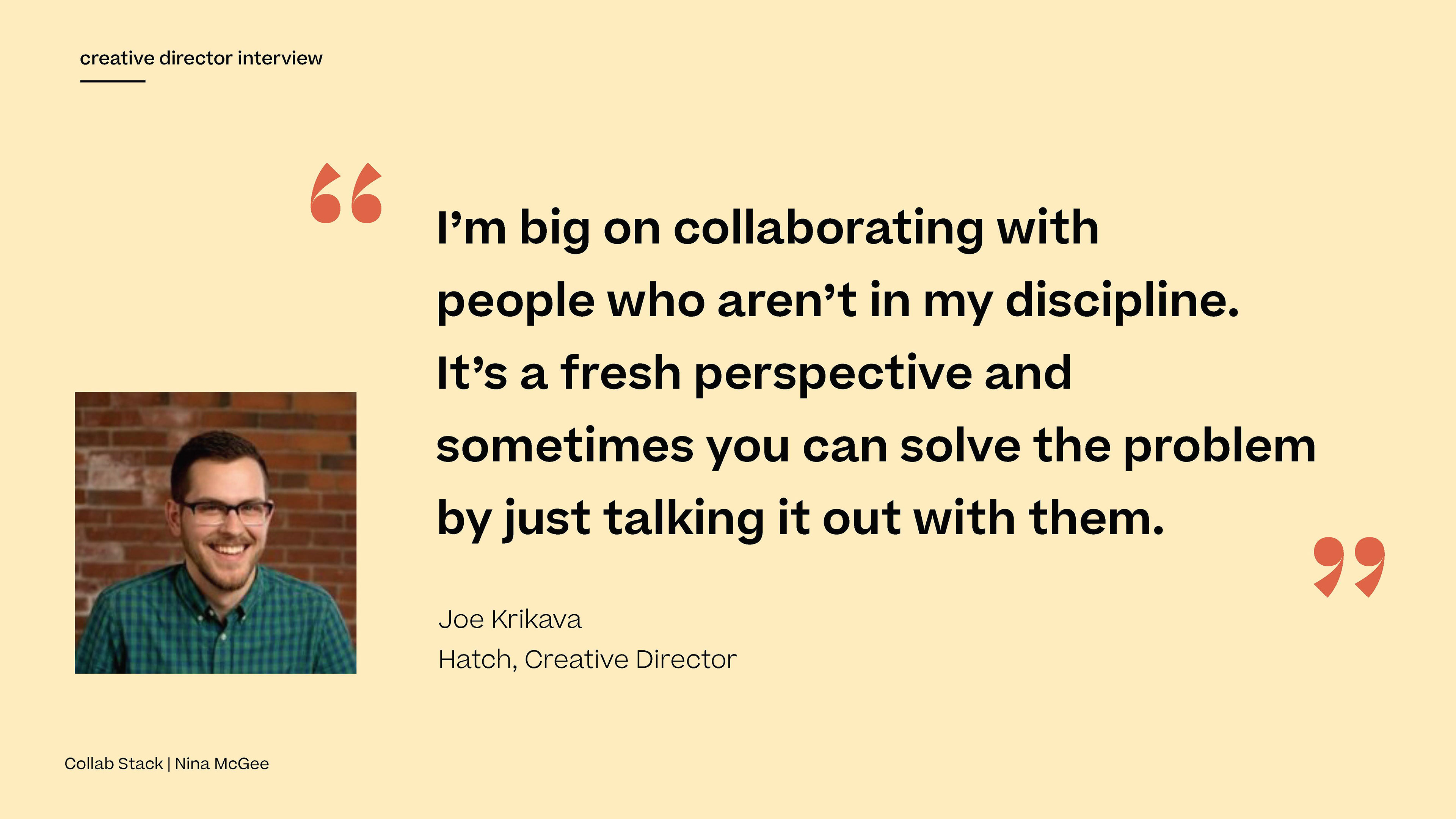 These interviews led me to a shift in my proposal which then became: How can a combination of elements such as mindfulness techniques, auditory exercises, and various forms of visual arts turn any space into a creative one?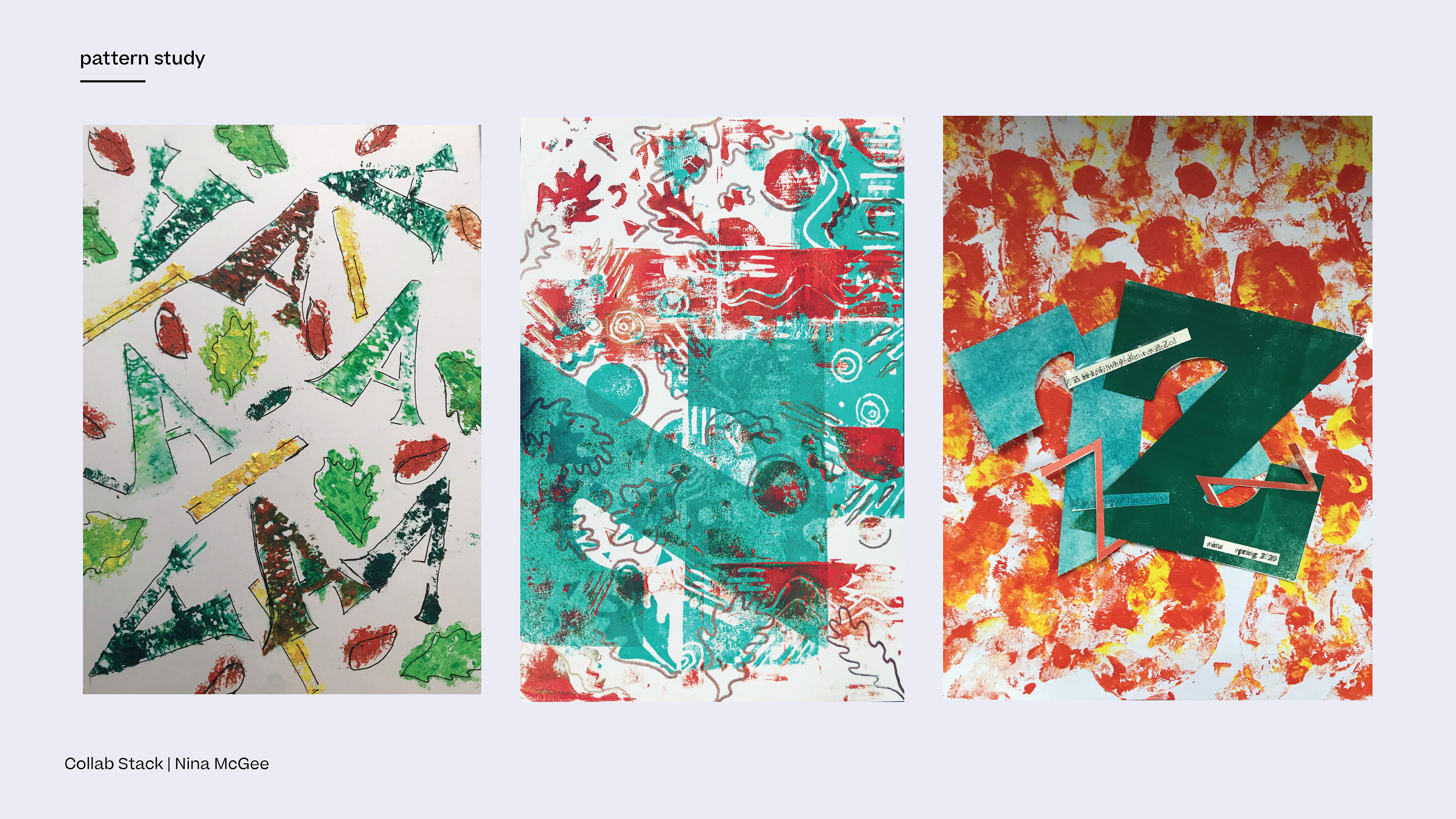 I started experimenting with patterns and how they make us feel. Patterns imitate objects we see everywhere we go, and therefore can bring comfort to our lives.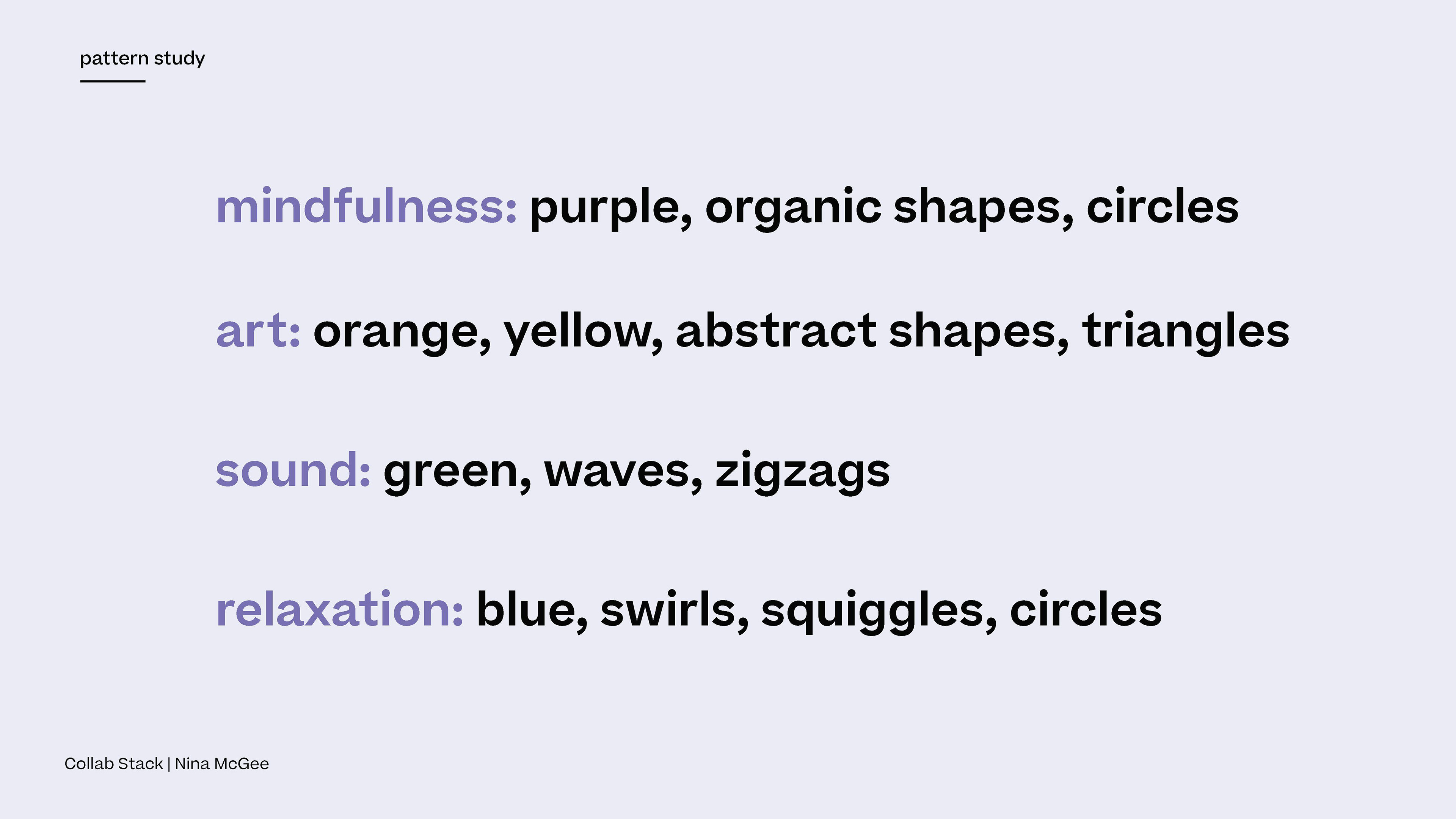 I asked a handful of people to share with me what kind of pattern, shape, or color that they think of for the following words: mindfulness, sound, art, and relaxation. Based on the similarities in their answers, I narrowed them down to create these four patterns. 

I created an intagram feed so users can connect and collaborate virtually.